Every year after the month of August, Mexicans prepare with colored flags, typical music and tricolor lights to welcome the national month; September and as expected, they do it in a memorable way.
Beyond a simple celebration, on September 15 and 16 Mexican prepare to commemorate the valuable event that changed the course of its history, the Independence Day That is why these dates are also known as the national holidays and if something makes them stand out, it is the enthusiasm that can be felt in every corner of the country.
With the purpose of honoring this nation built on passion and rebellion, we want to remind you why Mexico deserves to have a good time celebrating its freedom and of course, what is the ideal place to do it. If you want to find out, keep reading.
All About Mexico's Independence Day
1. What do we celebrate on September 15 and 16?
The great historical event that is commemorated on September 16 is the anniversary of Independence Day, although this is the official date for this event, it is from September 15 that the national spirit begins to be felt, since this day The key episode that would start the fight for the freedom of Mexico occurred.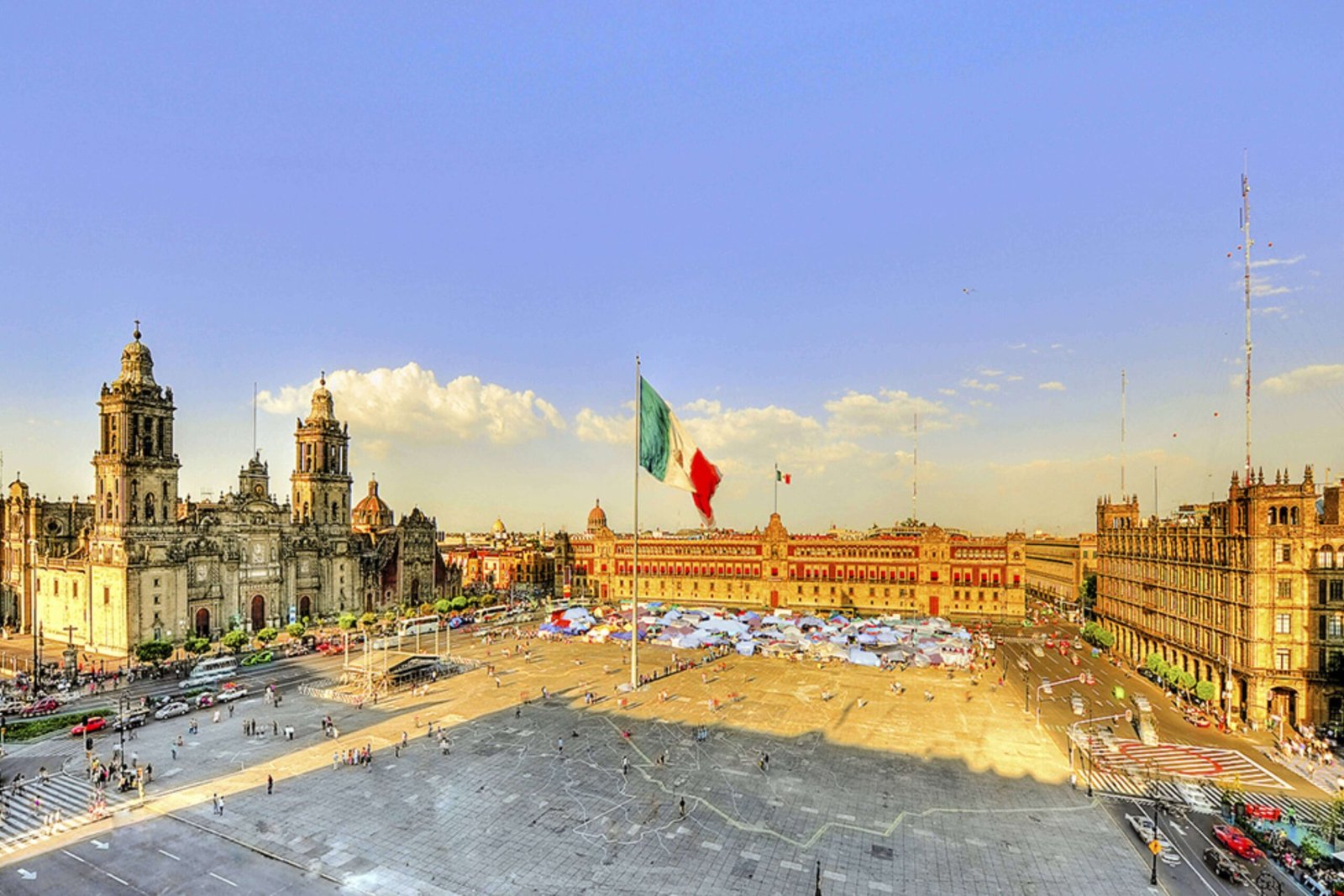 During the last hours of September 15, the now known as the father of the country, Miguel Hidalgo, decided to summon the Mexican population to rise up in arms against the viceroyalty of New Spain and this was achieved with the help of his liberating speech, which was so impressive that it would later be named as the cry of independence.
Today, Mexico celebrates this event with a ceremony led by the president of the republic, carrying out a representation of the speech, better known as the "cry of dolores", in which the entire country joins to honor the heroes who gave us freedom.
2. How to celebrate the national holidays in Mexico?
Independence Day is one of the most important festivities for all Mexicans, especially because it means the birth of a nation and that is why when celebrating, Mexican pride it's present in various establishments, houses and schools with decorations alluding to such an important event.
Even when each state has its own peculiarities when celebrating, one thing is certain; You can always find a folkloric atmosphere full of Mexican traditions and customs. Sometimes with music, dances or typical presentations of the region and others with traditional dishes or even games to bring joy to the whole family.
Another way to celebrate is, of course, the famous representation of the cry of dolores, which is accompanied by a fabulous fireworks display while the flag is raised, the greatest symbol of respect for the country.
As you can see, the traditional aspect is essential in this festivity, but today you can also find hotels, restaurants and bars that join the celebration offering Mexican nights and themed shows alluding to this date. So you will find many options to celebrate, all you need to do is choose your favorite.
3. The best place for a Mexican night
As mentioned in the previous paragraphs, there are many places to celebrate the independence of Mexico, but if you really want to celebrate the national month then Aldea Cobá, an escape boutique experience, is your best option.
Unlike many other establishments, staying at Hotel Aldea Cobá is a one-of-a-kind experience, for its location in the heart of the Mayan jungle is the ideal place to disconnect from the stress of everyday life and celebrate the national holidays with peace.
Within its facilities you will find each room equipped to relax and live an adventure full of luxury and comfort, accompanied by the best flavors of Mexican cuisine combined with the distinctive flavor of Mayan cuisine, without a doubt an unparalleled experience.
And especially for these dates, in its traditional Mexican cuisine restaurant, Pischán restaurant, you will be surprised with a special menu inspired by the most representative dishes of the country, having as its star dish the chiles en nogada, the emblem of Mexican cuisine and intangible heritage of humanity. So you can't miss this!
If you are looking for a special place to spend the national holidays, there is no better time to start planning your tricolor escape than during this month in Aldea Coba, because with this occasion in mind it offers discounts and exclusive sales that will make your nights in Cobá an unforgettable experience.
To receive more information about its incredible sales, we invite you to consult through our direct line 998 402 1130 or if you prefer through the website. Once you have this information, you will be more than ready to live and feel Mexico in its most authentic way.
If you've come this far, and you liked this article, don't forget to share it with your friends!