Where to spend an unforgettable Mother's Day?
Mother's Day is a special date where we remember all the love and support she has given us, although these details should be kept in mind daily, keeping one day a year to spend with the family a moment of joy and commemorate our mother is vital for family coexistence.
There are few places where you can spend a day full of wonderful activities that will make them live a spectacular Mother's Day, Cobá is the perfect city to explore and delve into the beauty of this ancient site full of Mayan wisdom.
Beauty and splendor of Cobá
In this city you can learn firsthand the culture and traditions of the ancient Maya civilization, fill yourself with their wisdom and appreciate in each of its inhabitants all the information that has been passed down from generation to generation.
The city preserves its ancestral Mayan essence, although it maintains different essential aspects in matters of urbanization, it also has a privileged location, where you can be close to fantastic destinations such as Tulum or Valladolid.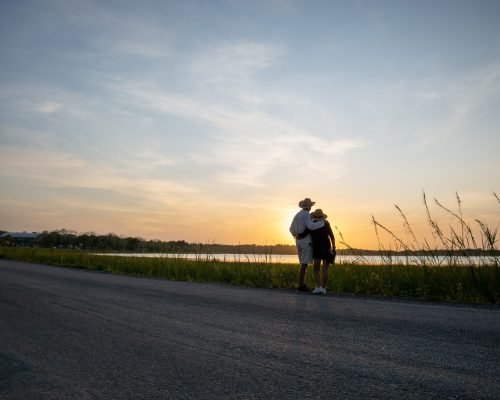 Connect with nature in comfort
The surroundings of Cobá have spaces full of mystery and tranquility, but there is none likeAldea Cobá An-Escape Boutique Experience..
In this small experience hotel you can enjoy the tranquility your body needs and feel first-hand a true connection with nature.
Enjoy different amenities that will make you enter a state of tranquility and harmony, marvel at the spectacular nature trails, enjoy a refreshing open-air pool, relax through captivating rooms that combine the best of comfort with the preservation of nature.
Enjoy a unique gastronomic experience.
Around Cobá you will find many interesting restaurants, but none will be as unique and spectacular as Pischán Restaurant.
This restaurant combines the best of the essential and flavorful ancestral Mayan cuisine with different foods and contemporary techniques, offering a unique culinary experience, full of flavor that will surprise your palate.
Explore the surroundings and beauty of Cobá
Nearby Cobá you can find different activities that will expand your visit to this magnificent city.
You can visit the refreshing subway cenotes located south of Coba, you can also experience an authentic detox through fine herbs through the warm steam all over your body thanks to the traditional Mayan temazcal.
Complementing your knowledge about the Mayan civilization, in the center of Coba you can visit the ancient Mayan city located in the Archaeological Zone of Coba, knowing in depth the different ruins of this important community.
Finally, near the city of Coba you can find different communities that preserve the Mayan culture, one of the most valuable is located in Sacabmucuy, where Brother Egilio through the Sanctuary of Uses, Customs and Traditions will give you a tour in this place that preserves the Mayan culture.