Despite being a small town, Cobá has been gaining more and more recognition as a tourist site in Quintana Roo, after all, this Mayan city brings together culture, adventure and nature in one place. A thing many want to experience!
If it is your first time visiting the place it's normal no to know where to start, so if you are new exploring Cobá here we present you a guide full of fun activities, so that you know what are the best things to do in Cobá and live a dream trip.
The best things to do in Cobá
1. Visit the archaeological zone of Cobá
To be able to say that you really visited Cobá, we suggest that you make a guided tour to the archaeological site of Cobá as your first stop, one of the ideal activities for lovers of adventure and mystery. Here, you will not only have the opportunity to learn about the ancient life of the Mayans, but it will also be much easier to connect with the culture.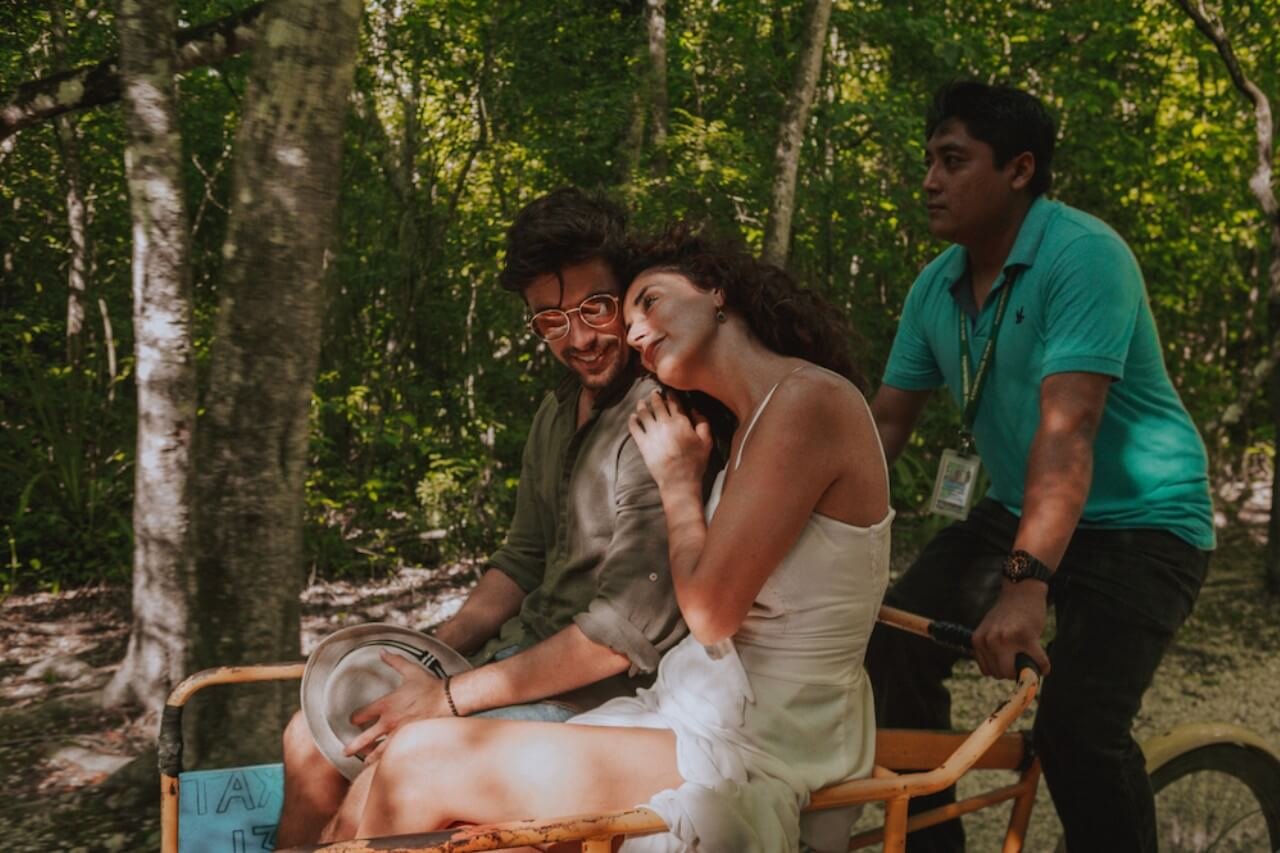 Although the most impressive thing about the place is that it houses important monuments such as the tallest pyramid in Yucatán and the steel at the end of the world, another reason why you should visit it is for the experience, mainly because it's a virgin area, where until now a large part of the place is still covered in vegetation.
So it will be easy to connect with nature and immerse yourself in the mystical world of the Mayans. Something you won't find anywhere else!
2. Explore the best cenotes in Cobá
One of the best things to do in Cobá is to visit its splendid cenotes, because near the Archaeological Zone, there are not only one but three cenotes among which you can choose to refresh yourself after having toured the ruins of Cobá.
The first one is the Cenote Choo-Ha, a 12-meter body of water with crystal clear and fresh waters, perfect for visiting with family. You can access it taking a couple of stairs, but it's important to mention that due to the humidity they can be somewhat slippery, so you must be careful when going down. Just a bit more and you'll see an amazing landscape!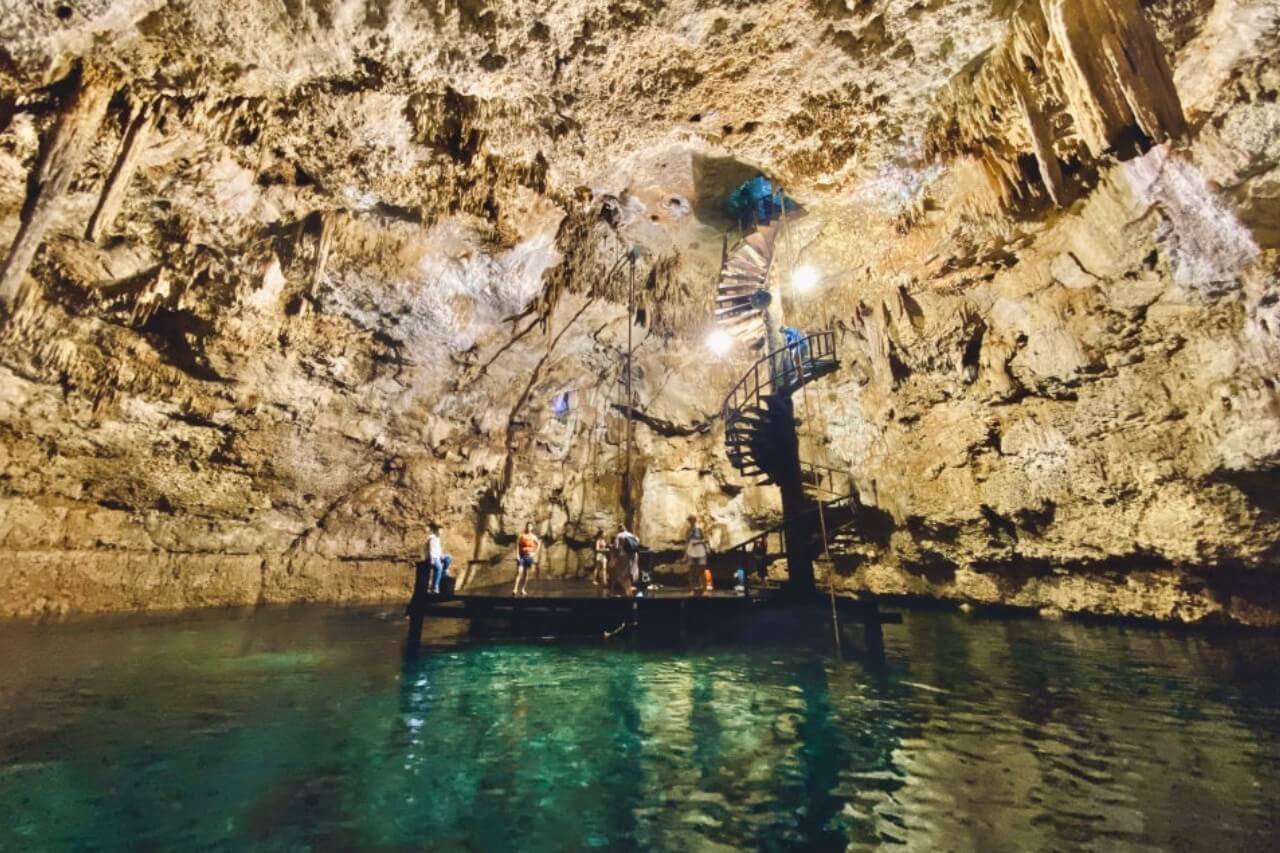 Right next to that is the Cenote Tankach-Ha, like the previous one, it is an underground cenote but a little more extreme. Here, in addition to the traditional swim, you can get a little more adrenaline by snorkeling and diving from its two platforms located on the stairs, so you can't miss it.
Finally, there is the Cenote Multum-Ha, considered the most beautiful of the three due to its blue and crystal clear waters that allow you to appreciate fish of different sizes and its rocky structure, being also the deepest it has ropes that you can hold and a platform on which you can rest. As you can see, each one of these are a one-of-a-kind experience.
3. Delight your palate with gourmet Mayan cuisine
After so much fun, a place that will help you recharge your batteries is Psichán, a gourmet Mayan cuisine restaurant. Located inside the Hotel Aldea Cobá, it offers not only the best views to enjoy, but also gives you the perfect atmosphere of relaxation and tranquility that you need to rest from such an exhausting excursion.
Here you will have the opportunity to get to know the Mayan culture in the best way, through your palate, since its dishes are distinguished by mixing the best of contemporary cuisine with the ancestral techniques and flavors of the region. Thus maintaining the legacy of such an impressive civilization.
Whether you are looking for seafood dishes, food representative of the state, vegan or vegetarian options, at Pischán restaurant you can find it and best of all, each of its selections maintains that special and unique flavor of Mayan cuisine. It is certainly something you should try before leaving Cobá.
4. Visit the main lagoon of Cobá
Something that we are sure will be an unforgettable memory, is visiting the central lagoon of this beautiful town, which is right on its shores. However, the best place to appreciate it is near the archaeological zone of Cobá.
Although it may seem like a simple experience, this lagoon offers one of the most spectacular views of the town, especially when the sun goes down and sunset time arrives. This is such an impressive sight that without knowing it, you will be enveloped in the magical and mystical atmosphere of such a beautiful place.
So if you are a fan of capturing the best landscapes, you should add this stop to your list of "things to do in Cobá".
5. Get to know Punta Laguna and the spider monkey reserve
Once you have explored the wonderful aquatic caves in Cobá, you can continue your adventure in Punta Laguna, located just 15 minutes from the Mayan city. This is without a doubt one of the most memorable things to do in Cobá since in Punta Laguna you can find many ecotourism activities to enjoy. So if you are a nature lover, you cannot miss it.
Especially because in this community there is the spider monkey reserve, an endangered species that you can observe on a tour accompanied by an expert guide where, in addition to learning about the spider monkey, you will also have the opportunity to meet the howler monkey. Which on certain occasions accompany you throughout the tour.
But, if what you are looking for is adventure, you will find other fun activities to do such as canoeing, rappelling, zip-lining and visiting a cenote, which is totally different from those of Cobá, since to reach the body of water you will have to descend through a hanging stair. Amazing, right?.
6. Discover the Sanctuary of Mayan Uses and Customs
This is an experience that will make you connect with the Mayan culture at another level, since it is a sacred place full of mysticism where, with the help of a guide, you can witness or participate in Mayan traditions, such as receiving a blessing.
In order to get the best out of this experience, Aldea Cobá, a Boutique Hotel, offers you a guided tour of the sanctuary where, in addition to learning about the history and culture of the Mayan civilization, you can complement your visit by encompassing your sense of taste through of traditional foods.
Unlike other tourist sites, visiting the Sahcab Mucuy sanctuary will allow you to discover and immerse yourself in the mysticism of Cobá, since it is not just any tour, it is something out of the ordinary that you can only experience once in your life. It is for this reason that it is one of the favorite places for many of the tourists who visit Cobá.
7. What can't you miss in the vicinity of Cobá?
One of the biggest advantages of Cobá is that it has a privileged location, so if you are already in this area, it will not be a problem to move to other impressive tourist destinations.
Making a trip of only 30 minutes, you can reach Tulum, a magical town also recognized for its archaeological zone and for its relaxed and calm atmosphere, but above all for being home to magnificent beaches with turquoise waters and fine white sand.
If what you're looking for is to learn more about the state's culture, about 50 minutes away you will find Valladolid, famous for its cathedrals, historic sites and museums. But if you expand your horizons a little more, in a one-hour trip you can reach one of the 7 wonders of the world, Chichén Itzá, one of the most visited archaeological sites in Yucatán.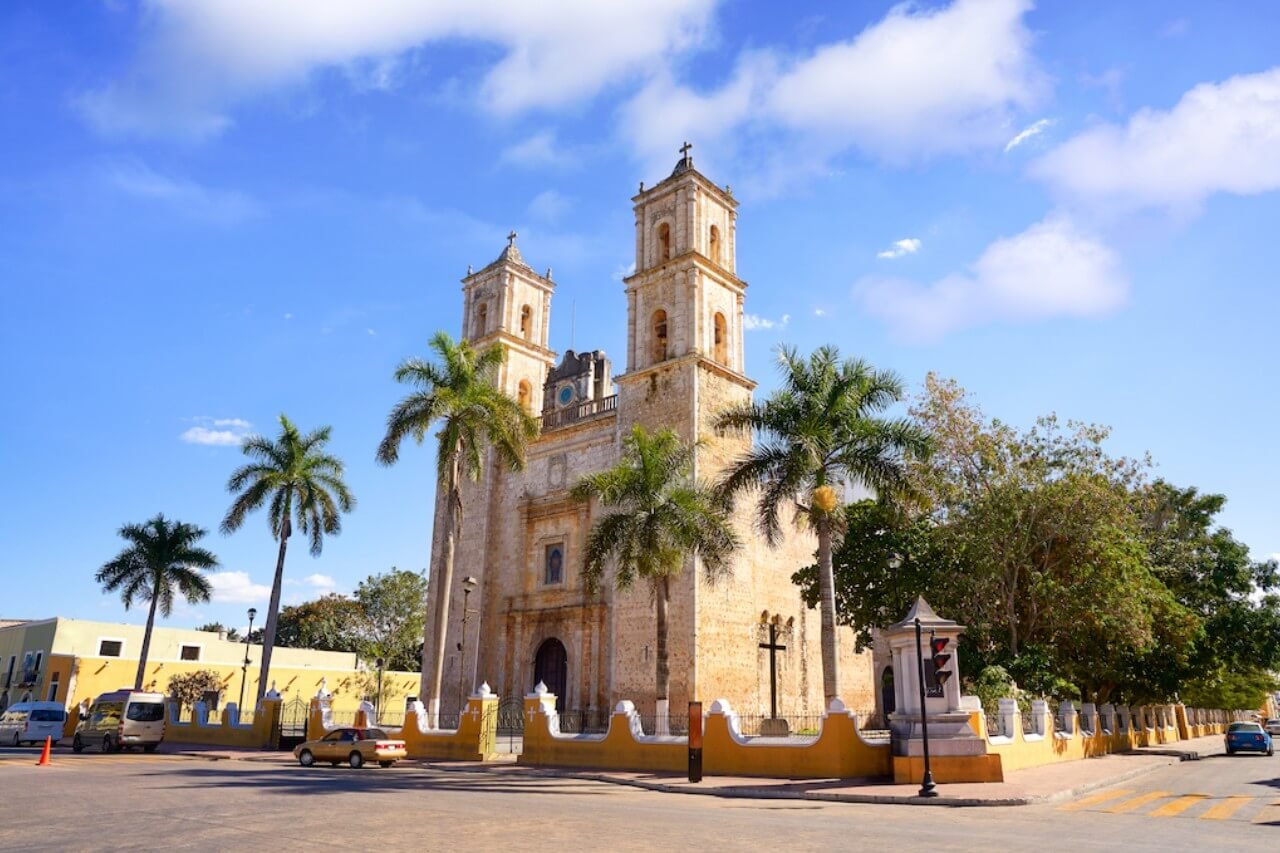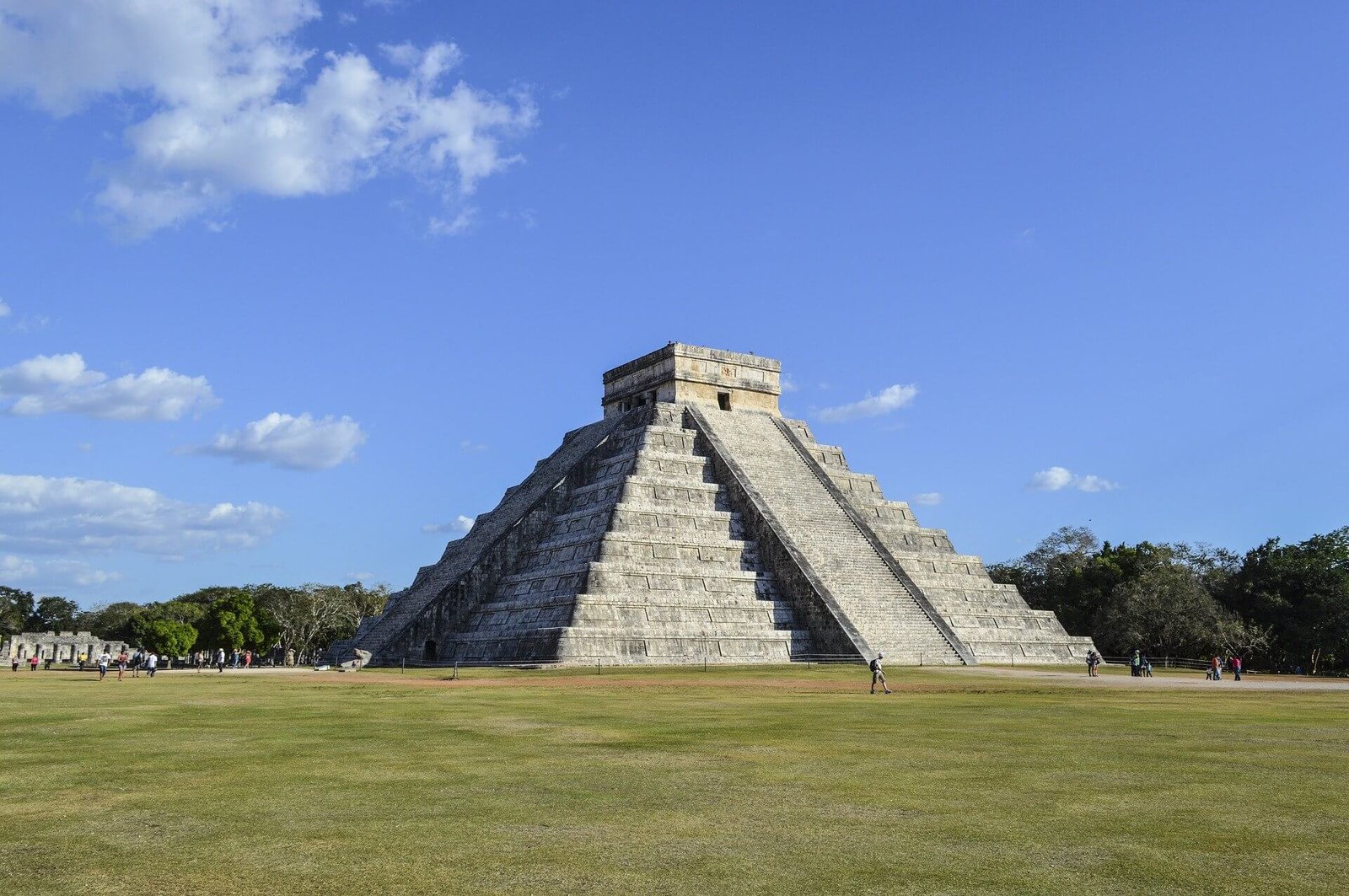 As you can see, Cobá is a place full of fun, both within the town and in its surroundings you can find something to do, you just need to decide which places to visit and where to start, so we suggest you to have enough time to enjoy your trip.
In this case, the best thing you can do is stay in Cobá, and one of the places that has these experiences and many more at hand is Aldea Cobá, a Boutique Hotel in the Mayan jungle. Visit the archaeological zone, the cenotes and the sanctuary of Mayan customs accompanied by an exclusive and luxurious experience.
To start receiving assistance you can contact our direct line 998 402 1130 or if you prefer you can check through our website.
Now that you know what to do in Cobá, the only thing left is start your trip.
If you liked this article, don't forget to share it with your friends.