In Cobá, adventures are lived in different ways, whether you are looking for cultural activities or fun excursions, it's certain you'll find something for you. And while each of these experiences is one of a kind, there is something you definitely can't miss. That's right, we are talking about the cenotes in Cobá.
Being one of the largest hidden treasures in all of Cobá, it would be a shame not to visit them, so we recommend you make a space in your itinerary and go out to explore these incredible natural jewels. If you don't know where to start, don't worry, in this post we have compiled the perfect route for you to have the best trip of your life.
All about the cenotes in Cobá
To start this magical tour, first you should go to the Choo – Ha cenote, located just 12 minutes from the entrance of the town and near the famous archaeological zone of Cobá, so if you are looking for the ideal refreshment, then We suggest you go visit it.
Since it's an underground cenote, and it's being covered by a wide cavern full of stalactites and stalagmites, the environment that is preserved is cold, and if you also accompany it with its crystal clear waters and its faint turquoise color, a beautiful scenery is created that is difficult not to enjoy.
When talking about the Choo – Ha cenote, we cannot fail to mention one of its biggest differences, which is that most of its waters are shallow, making it the perfect place to visit with children. Although this does not mean that you cannot swim at ease, since it has a depth that goes from 5 to 10 meters. Believe us, the experience will be incredible!
The second stop is the Tankach – Ha cenote, located just 200 meters from the first one. Once you have relaxed in Choo – Ha, in Tankach – Ha you can immerse yourself in a slightly more extreme environment, because unlike the previous one, it has a depth of 35 meters. As its name indicates, since its translation means "deep waters".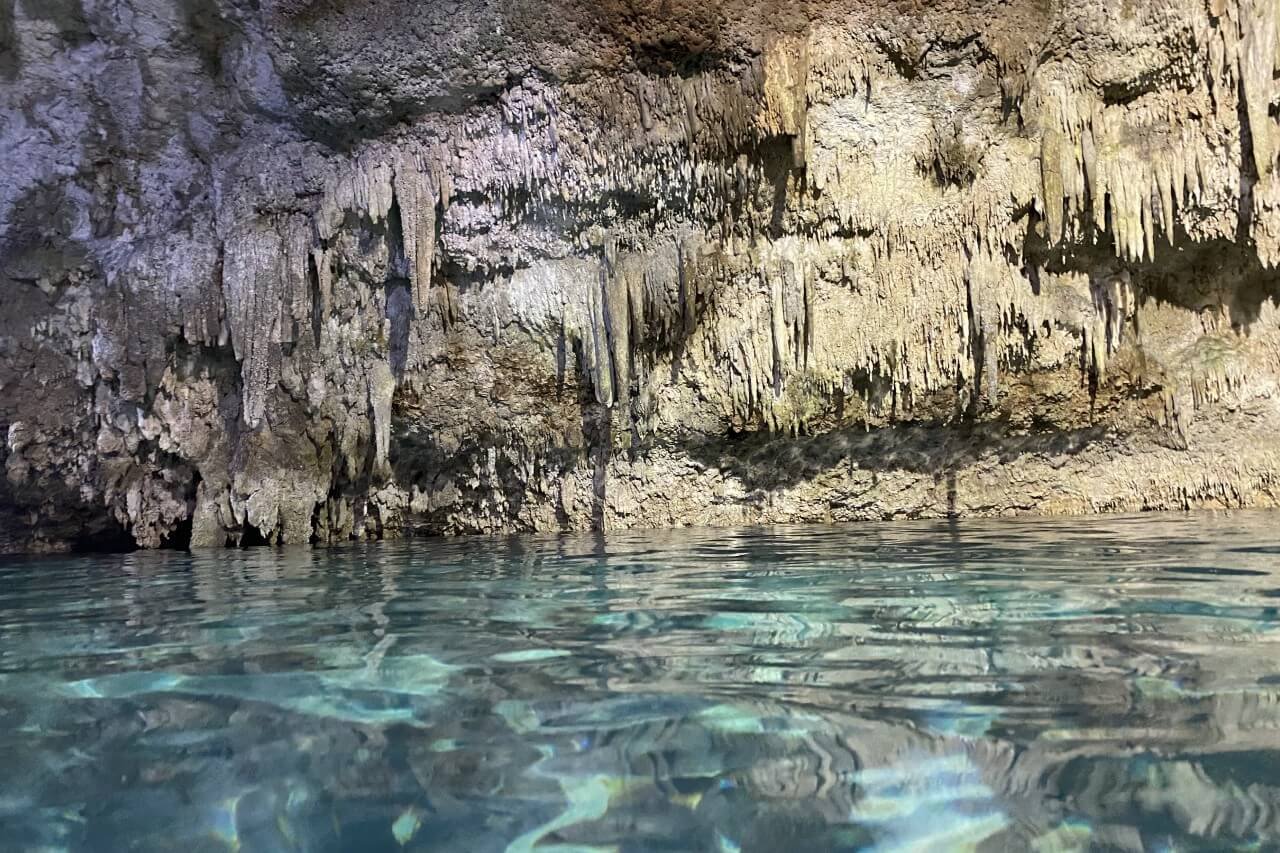 Even though in both you can enjoy a refreshing dip and an incredible view, in this second stop you will also have the opportunity to dive and take a couple of dives in its two platforms, which are located next to the stairs. Undoubtedly an activity for the more adventurous.
Since this cenote is 17 meters underground, to access it you will have to go down some concrete stairs, and later you will have to go through other wooden ones in a spiral shape, you will see how with each step the magical scenery of this mystical place will be revealed.
To continue such a magnificent experience you will have to move a couple more kilometers, since the third cenote is not in the same place as the previous two; however, it is on the same route.
Located about 15 minutes from the ruins of Cobá, is the Multun – Ha cenote, a name that in the Mayan language means "hill of stones", thanks to its crystal clear waters it is easy to observe at the bottom of it, a set of stones that give the impression of forming a hill. That's why it is considered the most beautiful in the area!
As if that were not enough, in addition to being the favorite of tourists, it also has the largest cavern of all; being 18 meters underground with a depth of 6 to 17 meters. To access its beautiful waters, you must go down a couple of spiral stairs and go through a tunnel until you reach a wooden platform, where you can rest and dive.
Like the previous cenotes, the atmosphere that you will enjoy here is extremely pleasant, with fresh and calm waters that invite you to create special and unforgettable moments with your loved ones.
4. San Juan de Dios Cenote
The last stop is the Mul'ichi Ts'on'ot cenote, or also known as the "cenote ruins", located in the cozy town of San Juan de Dios, about 15 minutes from Cobá. You definitely have to visit this one!
Being so close to Cobá, it is an almost obligatory stop for those who want to live a totally different experience, since it's not only an exuberant semi-open water sanctuary, but it is also a cultural experience; under its wooden platform you can see rubble that appears to be Mayan vestiges.
This, added to its luminous jade-colored waters, dim rays of light and abundant nature, will be the perfect combination to have an escape full of adventure. To start enjoying this experience, you will have to enter a small hole and descend some wooden spiral stairs until you reach the platform, thus living a magical experience from the beginning
5. Entrance fee to the cenotes in Cobá and San Juan de Dios
Each cenote in Coba has an entrance fee of $100 MXN, while the cenote in the town of San Juan de Dios offers a retail price of $60 MXN. The route of the cenotes in Cobá is such a recommended experience that you will not have to worry about finding entrance tickets.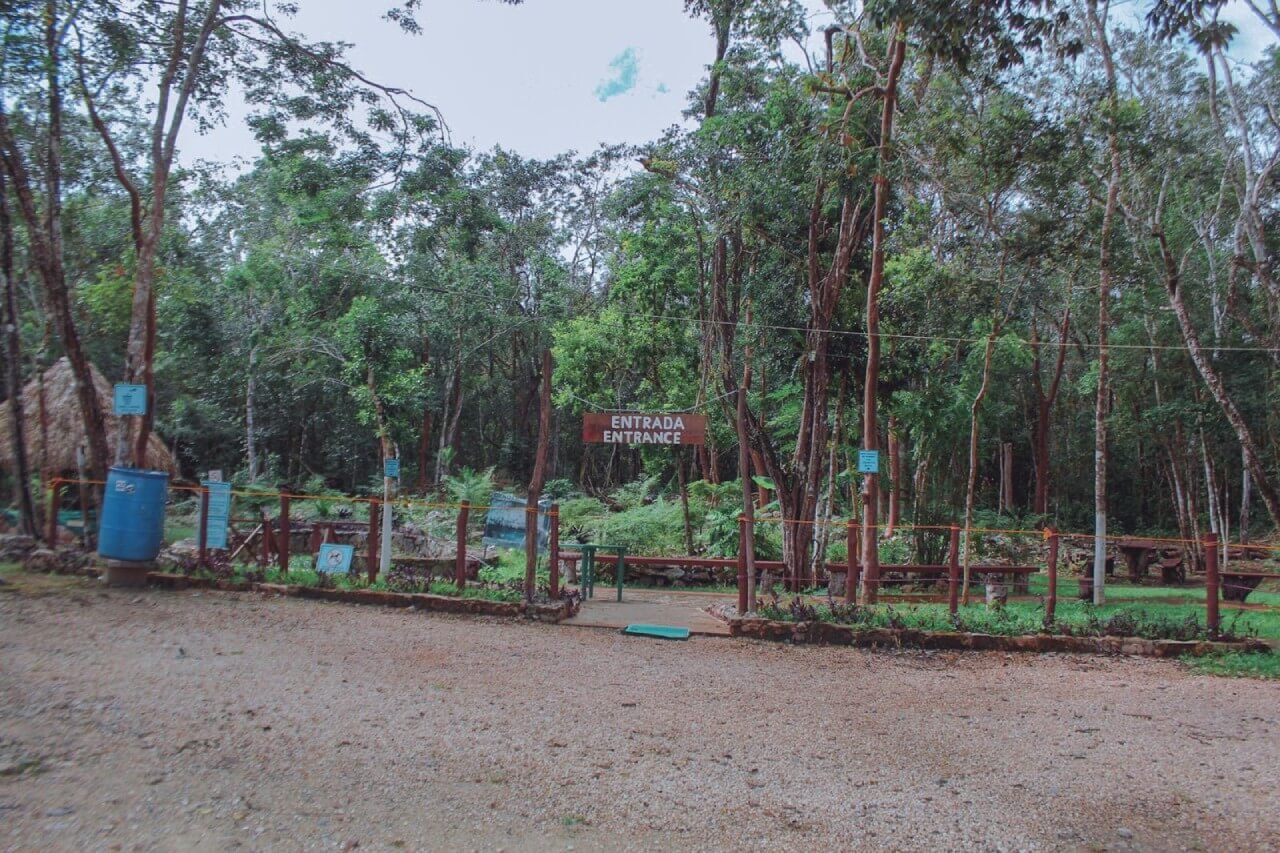 6. How to get to the cenotes in Cobá?
Once in the town of Cobá, getting to the cenotes is very easy. You will only have to take the road towards the town of Chanchen – 1 and continue straight until you find the signs for the three cenotes; Choo – Ha, Tankach – Ha and Multun – Ha, just as shown on this map.
In the case of the Mul'ichi Ts'on'ot cenote you will have to take a detour along the Nuevo Durango – Cobá highway towards San Juan de Dios, you can view the route by clicking here. On the other hand, if you plan to visit the cenotes from some nearby destinations such as Tulum, Cancun and Playa del Carmen, then we suggest you complete your information knowing the best routes to get to Cobá.
7. Where to stay in Coba?
Without a doubt, Cobá has become one of the most popular hidden gems within the Yucatán Peninsula, since it not only preserves its Mayan identity and tranquility, but also offers its visitors an opportunity to escape from everyday tourism, full of so many unique experiences that you will surely need more than a day to enjoy all its splendor.
For this reason, it is not surprising that there are more and more spaces to stay in this cozy town, however, among all the available options, the best place for those seeking a disconnection experience, full of luxury and exclusivity, is Aldea Cobá, Boutique hotel in the Mayan jungle.
Here, in addition to connecting with nature and enjoying luxury rooms, you can enjoy other types of activities such as tours with guides, cultural encounters and, of course, get tickets for the mystical cenotes. 
So if you want to start the escape of your dreams, there is no better way to do it than by contacting our direct line 998 402 1130 or, if you prefer, consulting our website.
Now, you are ready to enjoy the cenotes in Cobá!
If you've come this far and you liked this article, don't forget to share it with your friends!