Very close to the beautiful city of Cobá, hides a fascinating nook full of history and culture that will leave you breathless. Especially if you are a lover of new experiences; we are talking about the sanctuary of uses and customs of Sahcab Mucuy.
One of the few places where ancestral traditions and pre-Hispanic ceremonies still prevail. To know all its details and why it is something you should add to your itinerary, keep reading!
Guide to the Sanctuary of Uses and Customs of Sahcab Mucuy
1. Sahcab Mucuy, a Mayan treasure in Quintana Roo
This charming community located in the municipality of Tulum, is only 35 minutes away from the archaeological site of Cobá, and although it is not as well known as other tourist destinations, its historical importance and rich cultural heritage are invaluable.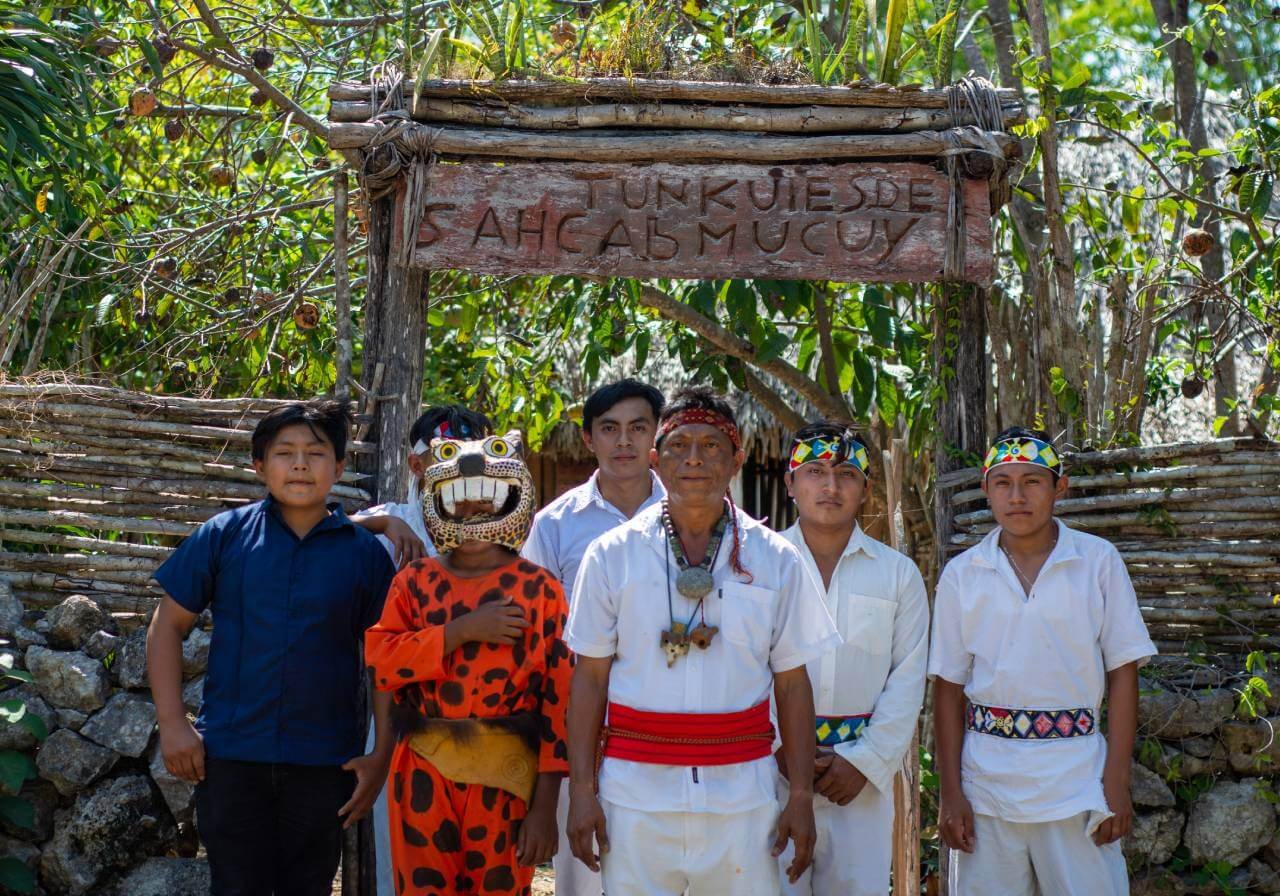 As it is considered a sacred place and a point of connection between the Mayan ancestors and the local people. Especially, because it is still home to Mayan settlers, which makes it easier to appreciate the traditions of the region.
2. Location and How to get there
Although the Sanctuary of Uses and Customs of Sahcab Mucuy is a hidden treasure, getting there is not difficult. Since it is located near Cobá, you can depart from here taking the QROO/COBÁ highway in the direction of the 3 cenotes of the town.
This is a road that will take you straight ahead until you reach the "centro de buenas noticias Maranatha", where you should turn left. Just as shown in this route.
To complement your information, we suggest you consult the following travel guide to Cobá, in which you will find more routes from other tourist spots!
3. Unforgettable experiences at Sahcab Mucuy
Thanks to its enigmatic history and deep-rooted cultural value, this sanctuary offers a series of experiences that go beyond the ordinary. Here are some of them.
Tour of the Sahcab Mucuy Sanctuary of Uses
The first thing you will do when you enter, is to

learn about its history from shaman Egilio Dzib

, who will gladly open the doors of his house and guide you through every detail of his culture and the importance of preserving it.
Throughout this tour you will also learn about a great variety of edible and

medicinal plants of the region.
Another incredible experience that you can only live here is to meet the

Melipona Bees,

which have no sting and

produce a curative honey that you can enjoy

directly from the panel.
Mayan traditions and customs you can experience
You can also

make your visit extra specia

l by participating in a Mayan blessing, that's right, if you wish, you can receive this ancestral blessing and

purify your soul with the help of Egilio,

a third generation Mayan descendant.
As if that were not enough, it is also a tour that is complemented with an

irresistible culinary journey

, since certain experiences include a

Mayan lunch,

full of authentic flavors!
4. Tips for a perfect visii
In order to enjoy your visit to Sahcab Mucuy to the fullest, we recommend you to be open to the unknown, but above all to show respect for the community, since you will be exploring a new culture! 
As well, taking the tour with an expert guide will allow you to enrich your experience, as this is the only way to get to know in depth the history of the destination, its legends and most impressive points.
Therefore, it is also important to schedule your visit in advance, and to get the best experience the perfect choice is Aldea Coba, Hotel Boutique in the Mayan jungle. Here, in addition to private tours, you will be able to live personalized experiences.
So if you want to enjoy a mystical escape, do not hesitate to contact our direct line 998 402 1130, or if you prefer, check our website.