Every year on September 27, travelers prepare to celebrate Tourism Day, an international event created by the UNWTO (World Tourism Organization), which seeks to highlight the benefits of this sector in the travel industry, the exchange of culture, hospitality and job creation.
Undoubtedly a date worth celebrating and, as you can imagine, the best way to do it is by exploring the world, a thing that Aldea Cobá is very clear about. That's why, we have prepared a list of the best travel trends that you should try. So get ready because they will make you enjoy twice!
The best trends in Tourism 2022
This trend started to growth from the 2020 health crisis and in the long run affected the needs of travelers, causing them to seek other types of experiences. The biggest one of them; to keep tourism nearby.
This has generated an incredible opportunity to rediscover local jewels, such as some magical towns or rural areas, since they are known to hide a great natural and cultural wealth. So, if you are in the mood for a new adventure, yet a little bit hesitant, then the best option to celebrate Tourism Day is a domestic trip.
Wellness tourism is made for people who are looking for a refreshing trip, as it is main characteristics are peace and tranquility.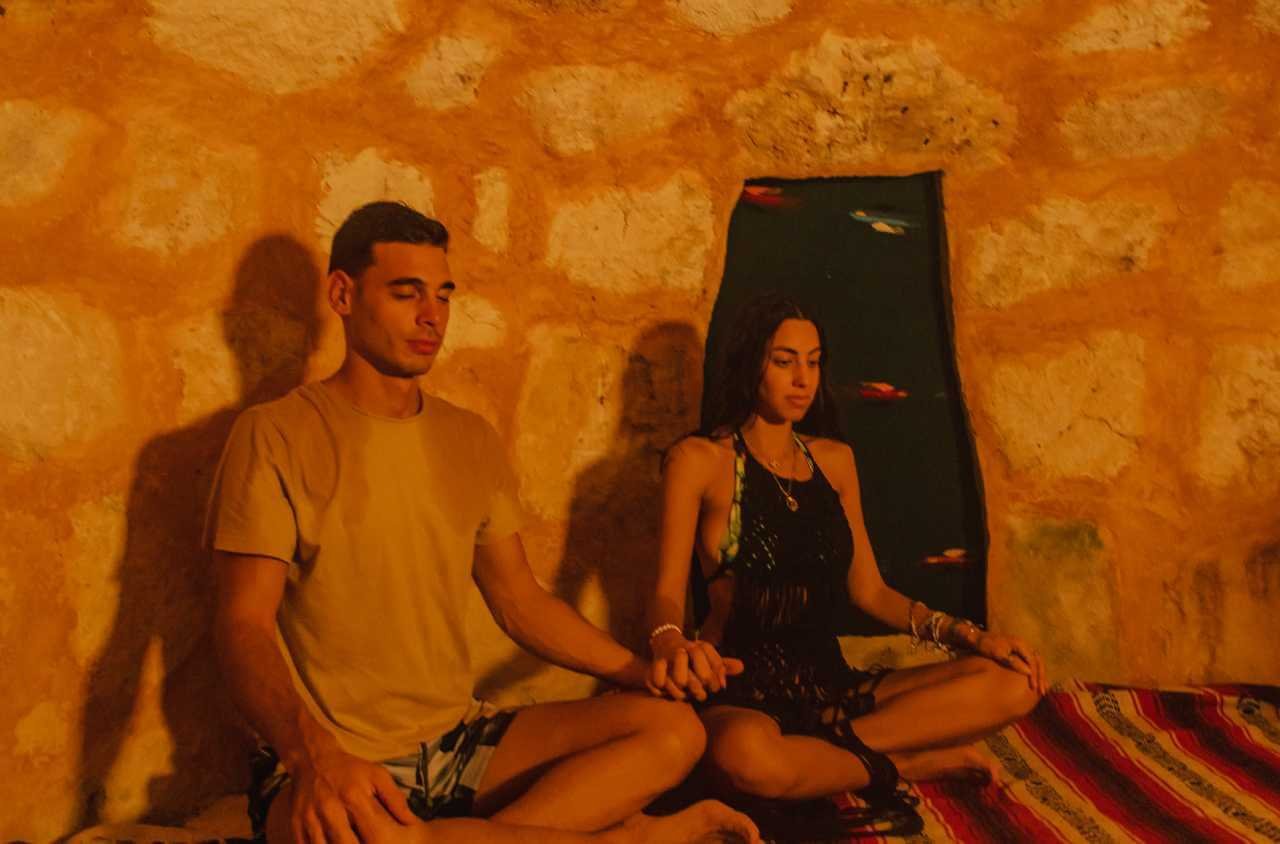 When visiting these types of destinations, it is expected to improve both physical and mental well-being, placing great emphasis on activities or experiences that benefit the human body. Among the most famous we can mention; therapeutic massages, yoga sessions or even the temazcal.
If this sounds like something you would love to experience, then we recommend a visit to Aldea Cobá, a cozy boutique hotel hidden in the Mayan jungle, where you can experience this type of activity and many others. You can learn more about how to get your escape experience here.
One of the most pleasant ways to explore a new destination is through the palate, not for nothing gastronomic tourism has become one of the most popular among travelers. Because let's be honest, what trip would be complete without a good traditional dish?
As expected, this type of excursion is about creating experiences focused on culinary art, tasting unique flavors of the region and getting closer to the local culture through various delicacies.
In Mexico, one of the favorite cuisines to do so is the Mayan gastronomy, which stands out for providing ancestral flavors and aromas in each bite. So if tasting is your thing, a culinary tour of Mexico would not be a bad idea to celebrate Tourism Day. After all, its cuisine is one of the few considered a World Heritage.
4. Business trips (Workations)
Just as the first one, this activity became popular thanks to the pandemic, since it also came with the opportunity to work from home. Once with this freedom, it was possible to combine the pleasure of traveling with day-to-day productivity. Something that until now is still very popular.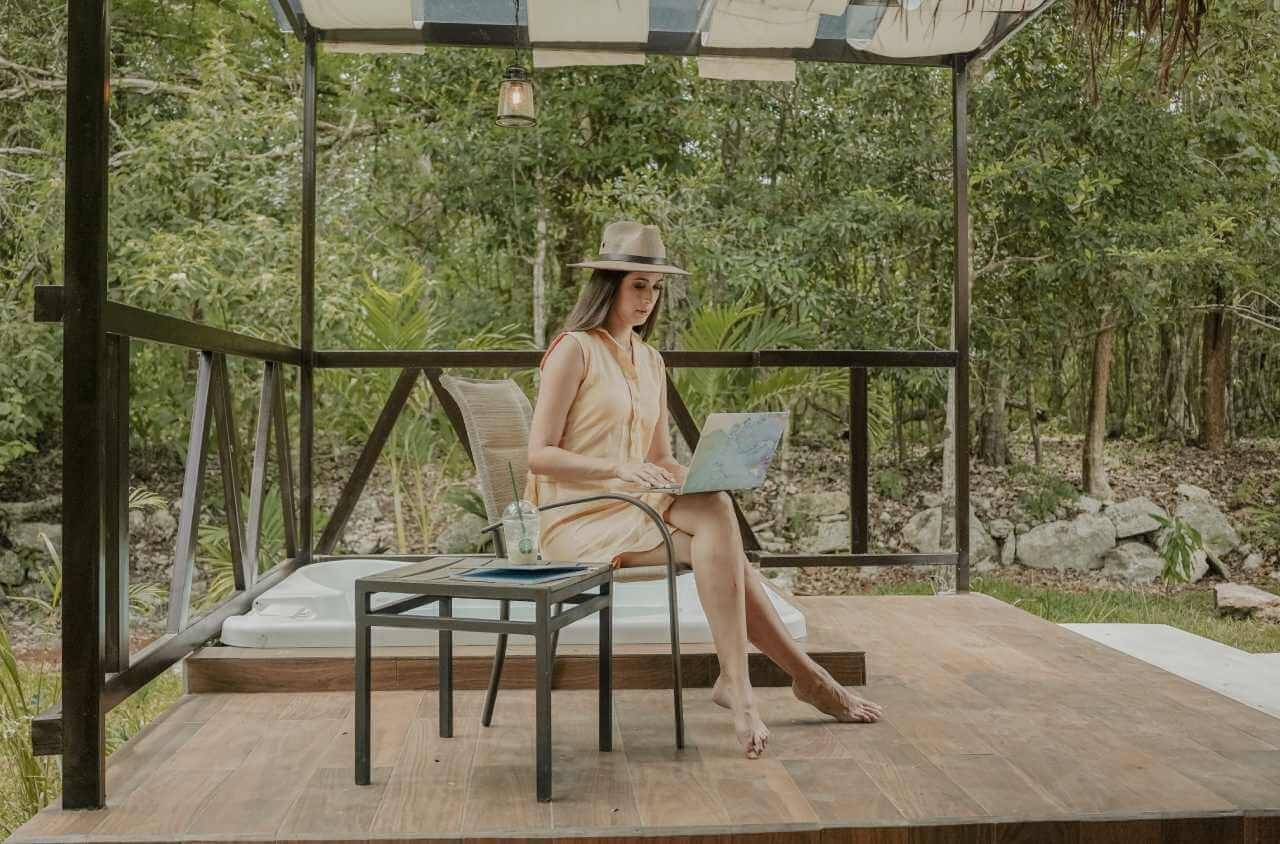 If this is your situation, then a great way to honor Tourism Day is to get out of the ordinary and schedule a new adventure with your loved ones or, in case you have a business trip coming up, extend your stay for a couple of days. This way you will get the most out of your trip!
Another trend that you cannot miss is Luxury Tourism, one of the favorites for those looking for a completely personalized, stress-free and high-quality trip. However, this type of tourism is not any luxury trip, but is an escape from common experiences.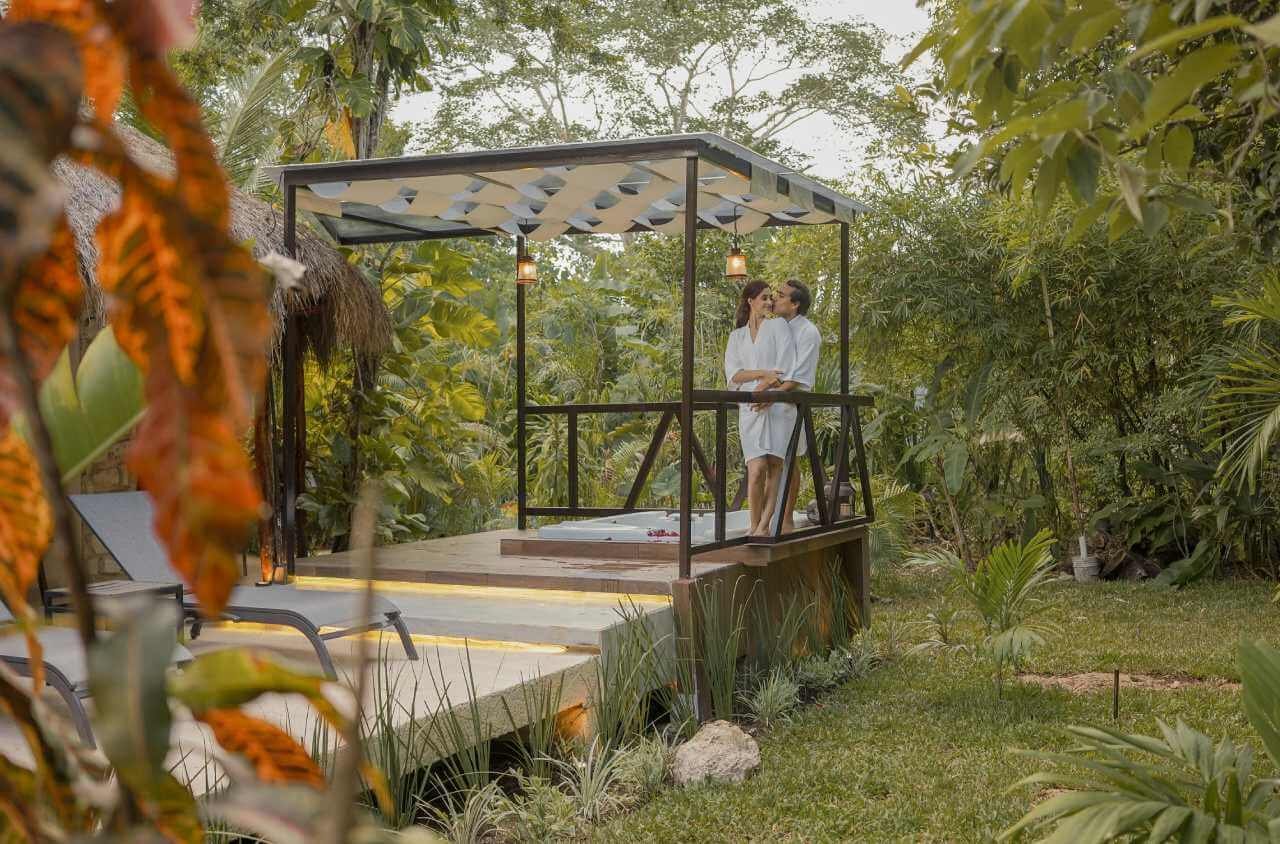 It is more than staying in a 5-star hotel, here the traveler seeks to be pampered with exclusive experiences, unique activities, private tours and the best quality amenities. Something that is definitely worth trying, don't you think?
If you were wondering where you can live this type of adventure within the Riviera Maya, Aldea Cobá, an Escape Boutique Experience is the place you have been looking for, since it has everything mentioned and much more. If you still don't believe us, we invite you to consult what luxury vacations are like inside the hotel, its rooms and its experiences.
6. Collection of experiences
Experience-based tourism is probably one of the newest trends, we are now facing travelers who value activities that provide connections both with the destination they visit and with the people they meet along the way.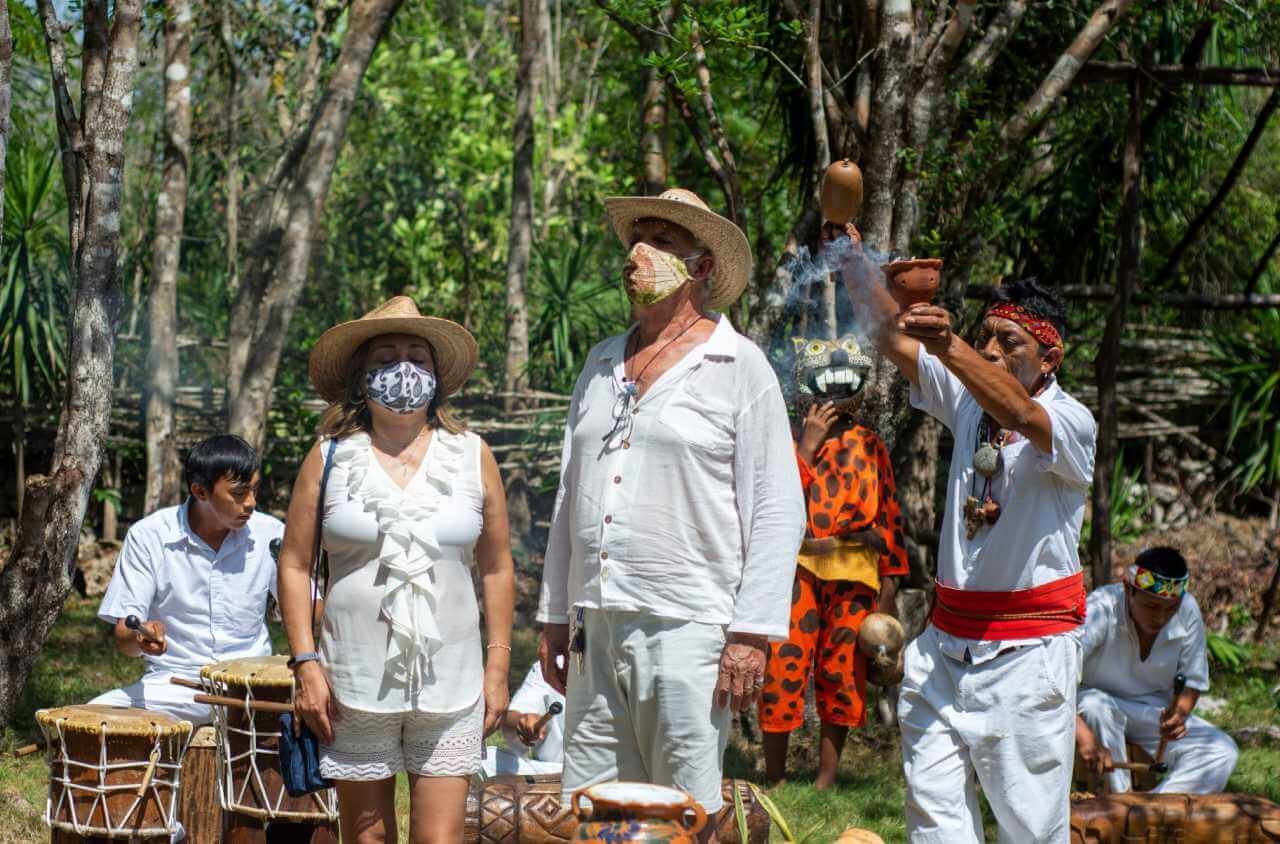 For this reason, one of the highest priorities for those who carry out this type of tourism is to put experiences first, ensuring that they are authentic and looking for activities with which they can connect with various artistic attractions, cultures and basically with the environment of the destination.
Last but not least, we have the green tourism trend, which aligns perfectly with Tourism Day, since one of its priorities is to achieve the Sustainable Development Goals (SDG).
Although this has been a trend for a long time, nowadays more and more tourists are concerned about the environment, in such a way that they seek recreational experiences that revolve around nature and its care. Thus, while enjoying an eco-friendly environment, they help minimize the impact of the tourism sector and the conservation of communities.
8. How to start celebrating Tourism Day?
As you can see, each of these trends has its own charms, and they are so varied that there will surely be one that best suits you. Regardless, we recommend you try them all because they are experiences that are worth doing even once in your life.
If after reading this article you were left wanting to enter Tourism Day with one of these trips, but you don't know where to start, don't worry. Aldea Cobá, an Escape Boutique Experience, has everything you need. As you won't have to choose one, you can experience them all.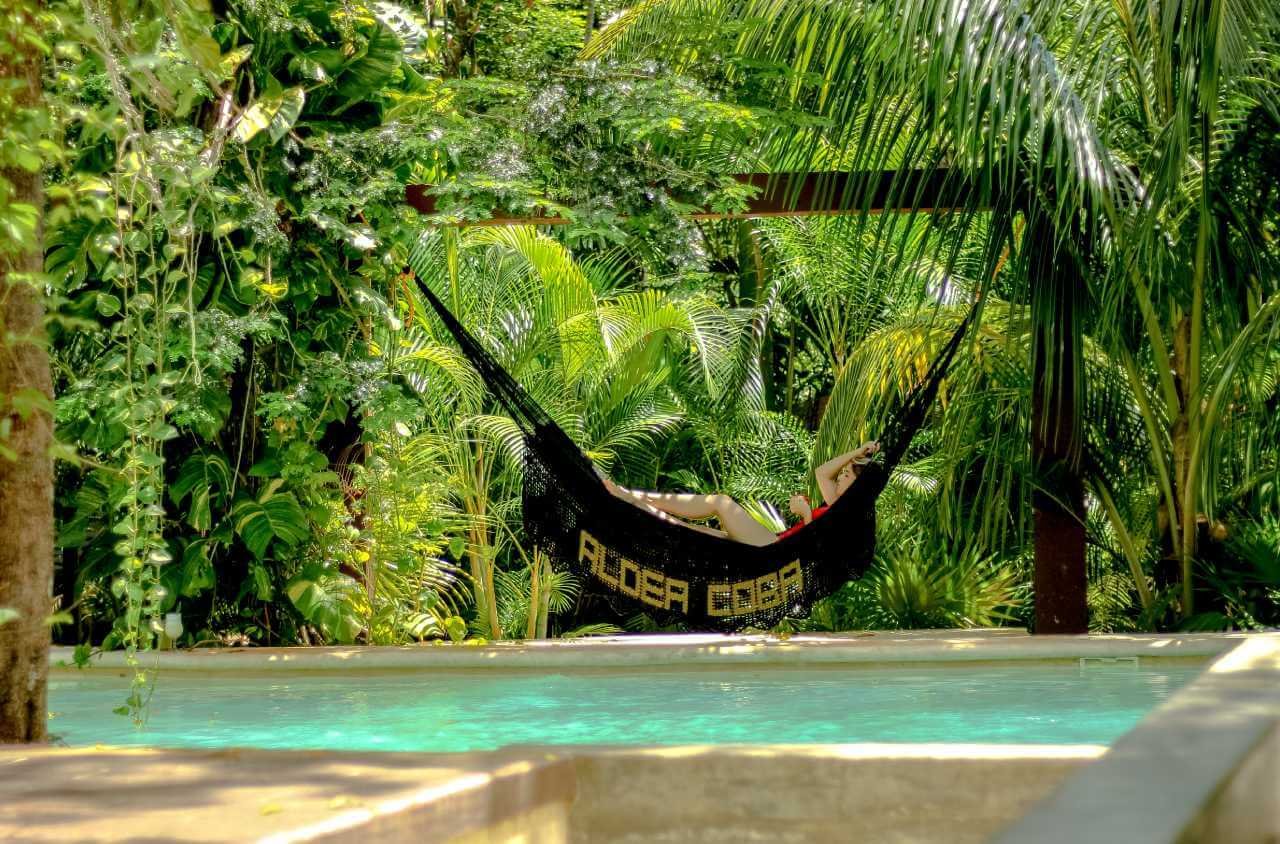 Here you will not only be visiting Cobá, a hidden gem in the Mayan jungle, but you will also be enjoying an incredible disconnection experience, allowing your mind and body to rest from the busy day to day. In addition, you will find unique experiences to connect with culture through our sustainable restaurant, Pischán; expert in gourmet Mayan cuisine.
And as if that were not enough, you'll do all this things while enjoying an environment full of exclusivity and luxury, where authentic experiences are part of every corner of Aldea Cobá. To start your wonderful escape, do not hesitate to contact our direct line 998 402 1130 or, if you prefer, consult through our website.
Now you are ready to spend a Happy Tourism Day!
If you've come this far and you liked this article, don't forget to share it with your friends!