A romantic getaway is the perfect opportunity to recharge your batteries, forget about the world and strengthen bonds with your loved one, and while it's undoubtedly a wonderful experience, if you don't plan it in advance it can also be stressful.
From choosing the right location to designing the most romantic itinerary, there are many factors that can go into making your trip unforgettable, so it's no surprise that you don't know where to start. 
But don't worry! If you're lacking inspiration, here are 6 ways to add some romance to your next vacation.
The best ideas for romantic getaway
1. Disconnect from the world
The best way to spice up your next romantic getaway is to find yourself in an intimate space, where privacy is the most important aspect and where both you and your partner can enjoy each other's company without interruptions.
For this, we suggest you to look for a place away from the rest of the world and which preferably you have not visited before, because even if it is a small place, you will be able to awaken new sensations in each other.
For example, it is not the same to choose a hotel in a busy city where you will be accompanied by the hustle and bustle of people, as it is to visit a dreamy hideaway surrounded by nature where you can give yourself your complete attention and enjoy the peace and tranquility that comes with the experience of disconnecting.
2. Have romantic dinners and breakfasts.
Romantic dinners are a must on your trip as a couple, one of the most classic but spectacular surprises when it comes to spending time with your loved one. Believe us, even if it doesn't seem like it, it does make a difference!
The atmosphere that will be created under the stars and the dim candlelight, while enjoying exquisite dishes, will make a simple dinner an unparalleled experience for two. And the same goes for breakfast in bed, it will not only give you the opportunity to feel closer to each other, but also to start a new day in a special and romantic way.
So keep these little details in mind, as it's one of the simplest ways to give your vacation a twist.
3. Add a touch of luxury to your romantic getaway.
When choosing a location for your romantic getaway, it's important to consider staying at a hotel or resort that has everything you need for your perfect vacation. Often, it is best to consider places that offer luxury services or amenities, such as private pools, spas and romantic rooms.
Since quality time is key in this type of experience, the last thing you want is to be stuck in an ordinary room when there are so many luxury options you can explore to add a touch of magic to your stay, especially if it's not the first trip you've taken with your partner.
Remember, doing something different always helps create memorable moments.
4. Choose relaxing experiences
One of the latest tourism trends that have been gaining popularity over the years is wellness tourism, where relaxing experiences focused on both physical and mental wellbeing.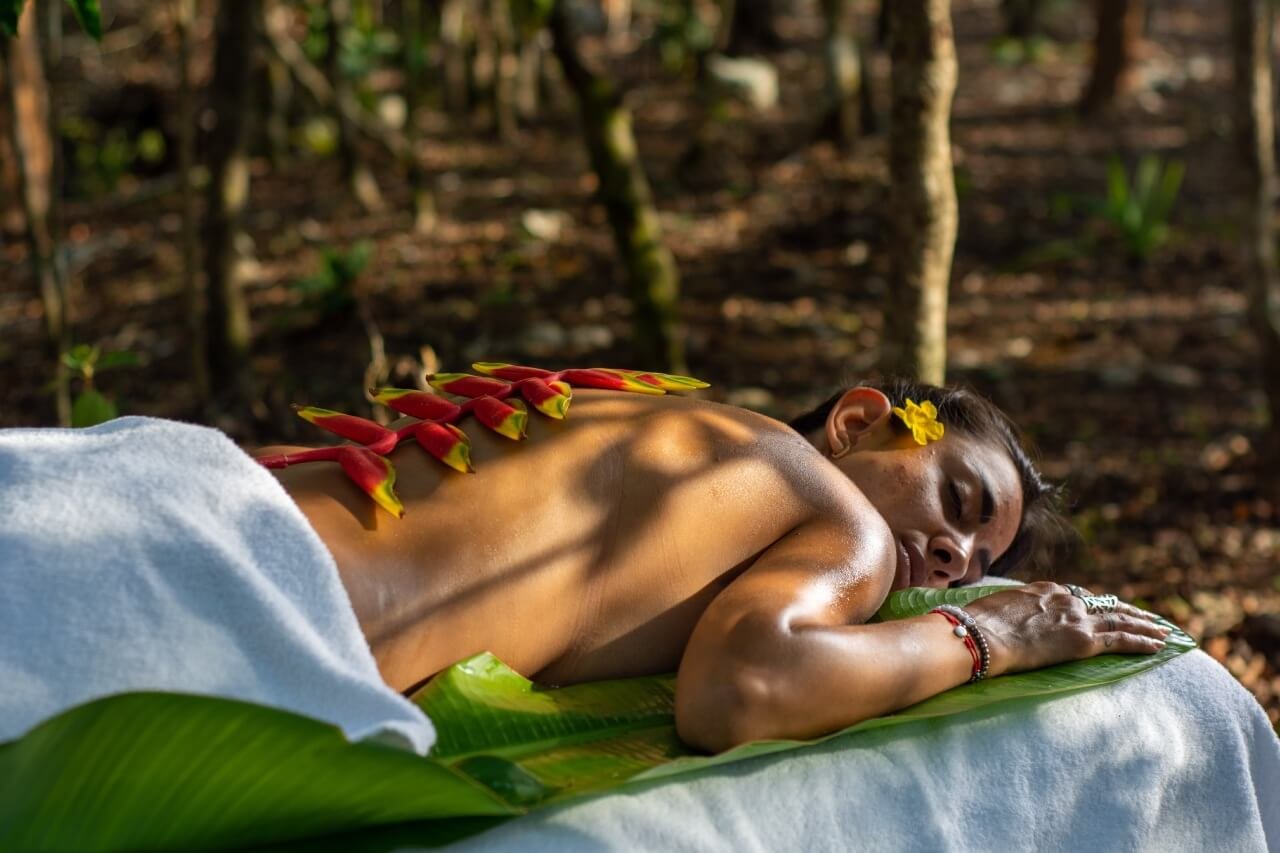 This makes it ideal for people looking for a renewing trip and a total disconnection from the hectic daily life, but it is especially nice for couples, as it will give them a space to eliminate stress, connect their energies, focus on each other and bond even more in soul, body and mind.
Some of the top activities we recommend are personalized yoga classes, therapeutic massages, steam baths or visits to a temazcal. Once you try them, you will see why wellness experiences are the best way to pamper yourself and your partner.
5. Plan unexpected gifts and events
If you are looking to make your getaway for two extra special, then you can't leave out the surprise factor, one of the most effective elements to revive the spark between lovers and in this case, nothing works better than preparing surprise gifts or events to commemorate your best moments.
Keep in mind that it doesn't have to be expensive; it just has to be sincere. Whether you prepare a box full of chocolates, a feast with their favorite treats or just a bottle of wine with roses, you can be sure that it will change the whole course of your trip and will be something that your loved one will remember forever.
6. Choose a memorable place for your romantic getaway
When it comes to having a romantic getaway, for it to be successful, a key aspect is that the surrounding environment should be the right one. So, if you are looking for the place of your dreams for you and your partner; Aldea Coba, romantic boutique hotel in Coba, offers you magical experiences and an environment full of exclusivity
Experience staying at Aldea Cobá
Covered by the mystical Mayan jungle, you will be transported to an intimate paradise where you will be able to enjoy the best natural landscapes, beautiful sunsets and starry nights.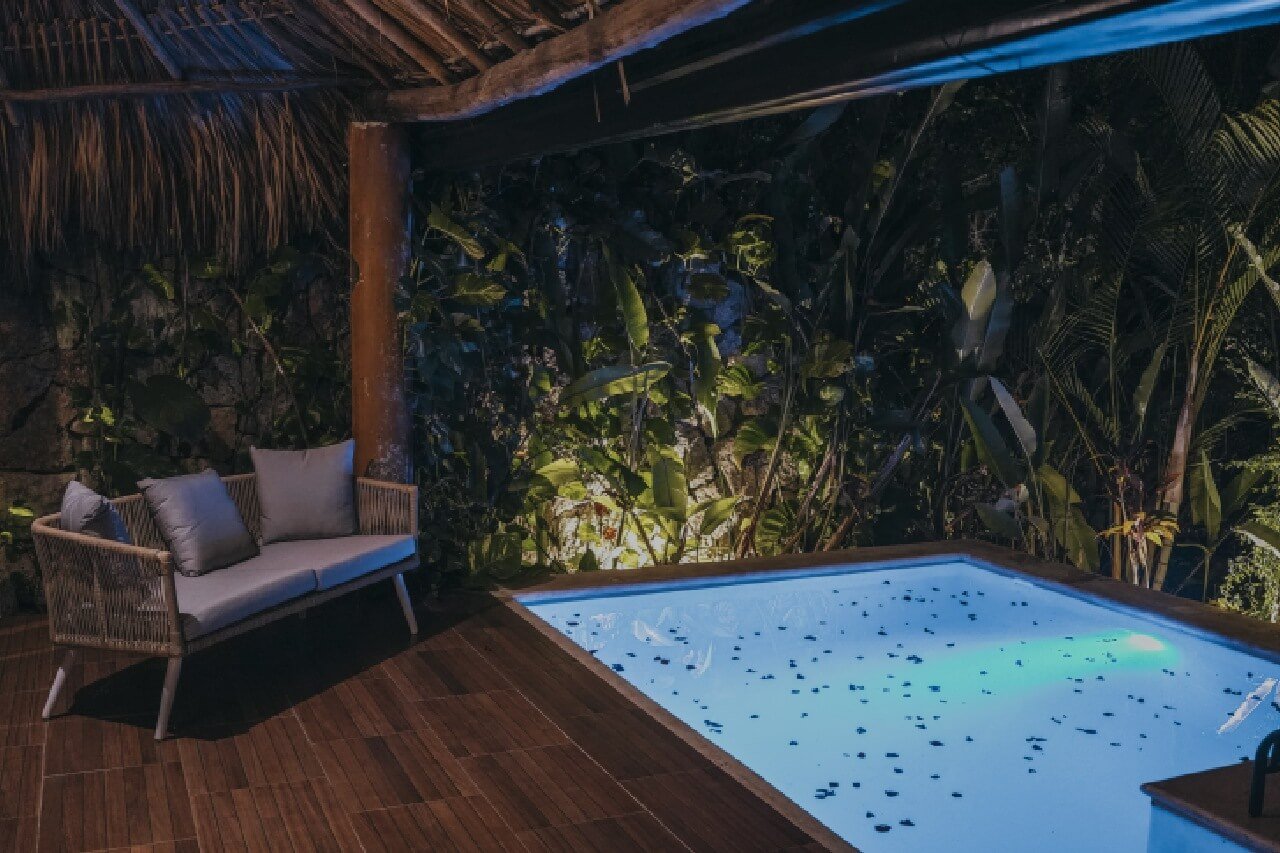 Thanks to our boutique hotel concept, all our rooms are adapted for the comfort of couples, as each one has its own corridor, separating them from each other.
In our premium category, in addition to all the amenities that come with a luxury hotel like Aldea Coba, you can enjoy private terraces, exclusive pools with cenote water and outdoor jacuzzi, perfect for relaxing between bubbles and a hydromassage session!
Coba's mystical surroundings
Just like the interior of our hotel, the cozy Mayan village of Coba is full of enchanting experiences. Just imagine, surrounded by nature, mystical cenotes and culture you can enjoy an unforgettable romantic getaway.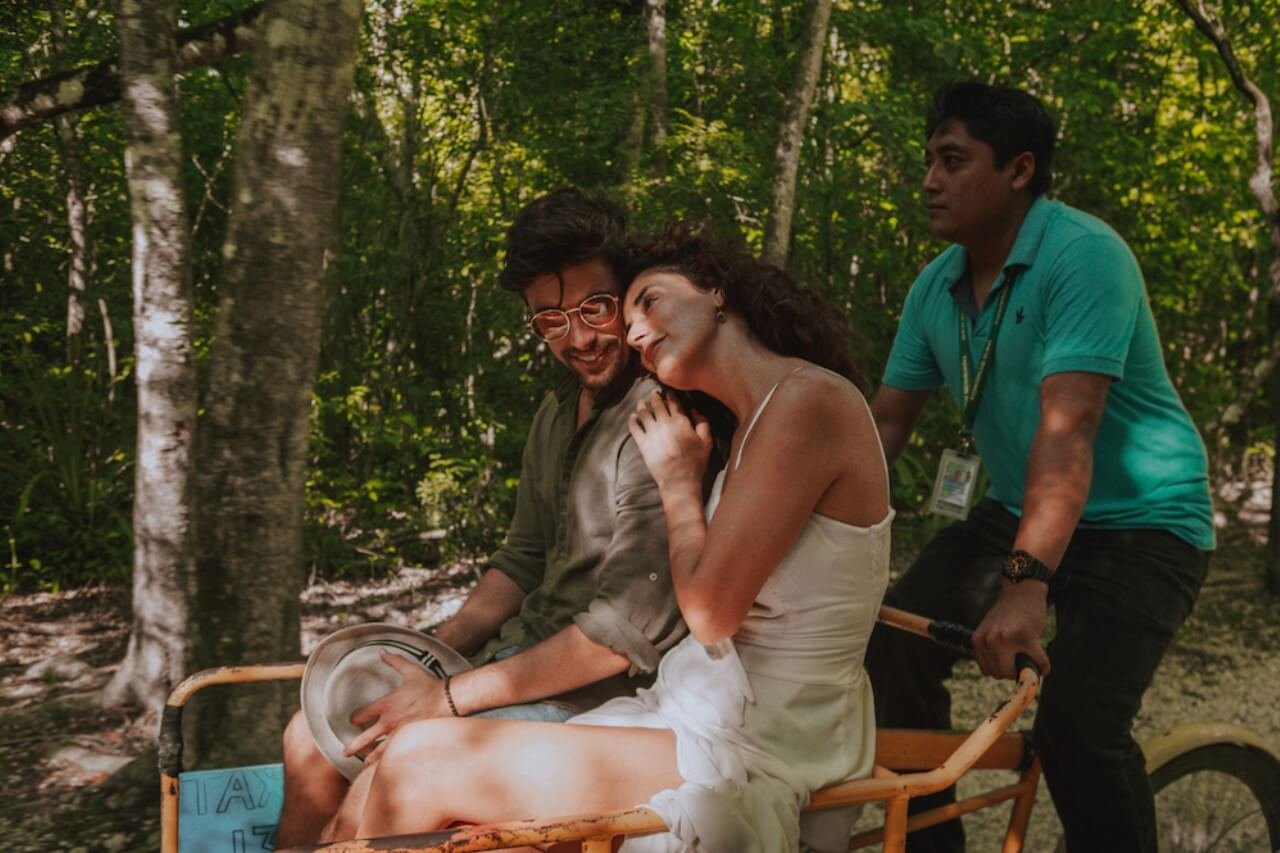 In particular, if you and your partner are adventure lovers, you can visit Punta Laguna, or if you are fond of cultural encounters, the sanctuary of traditions in Sahcab mucuy and the archaeological zone of Coba are perfect for you.
And these are just some of its attractions, if you want to discover which one best suits your travel style, then we recommend you to complement your information with the following things to do in Cobá.
Aldea Coba is not a boutique hotel like any other, as it offers endless opportunities to plan an unbeatable trip for two. From romantic dinners and private events, to breakfast in bed or an exquisite wine delivered to your room to enjoy in the evening.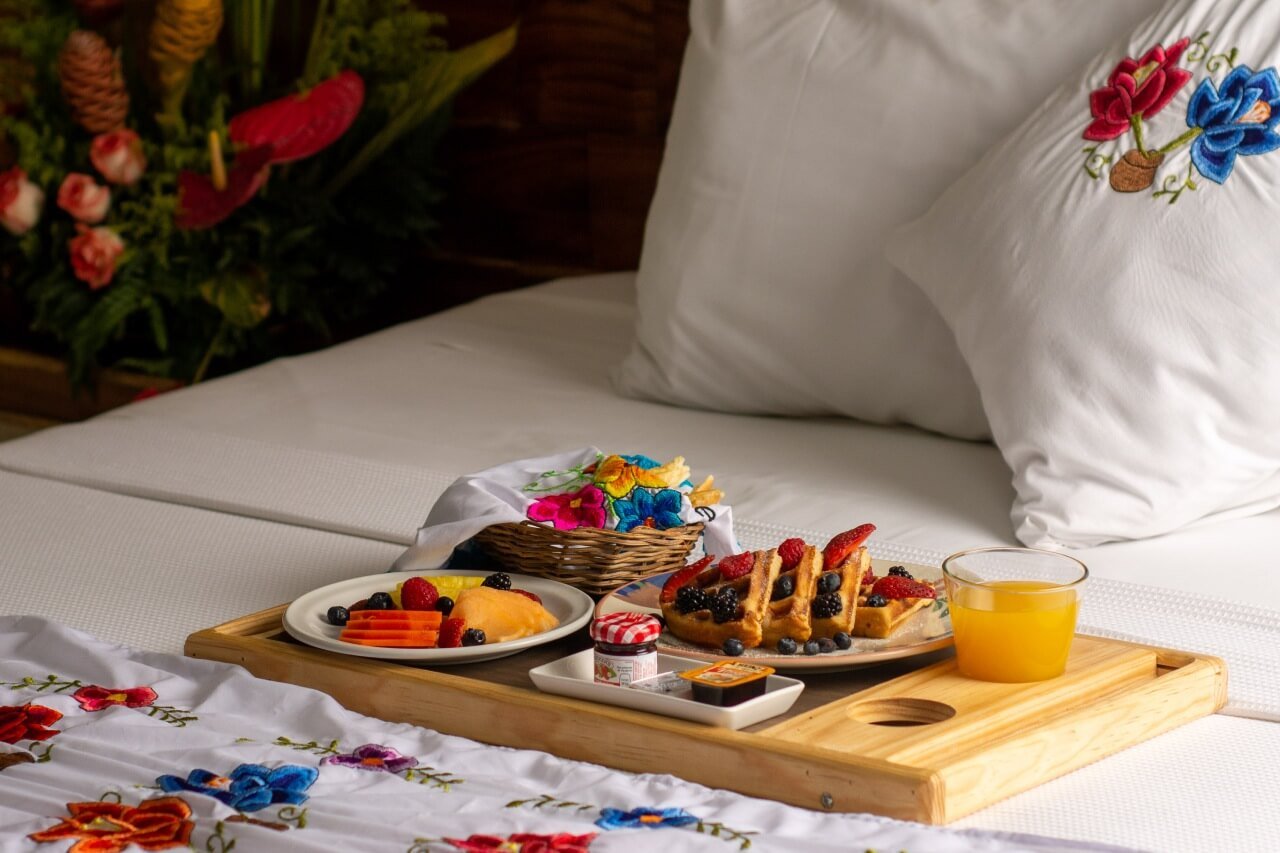 As you may have noticed, everything in our hotel is perfectly designed so that you don't have to worry about anything but spending quality time with your favorite person and relaxing.
So if you are looking to start the romantic getaway you deserve, there is no better time and place to do it than at Aldea Coba, boutique hotel in the Mayan jungle. If you would like to receive personalized assistance, do not hesitate to contact us at our direct line 998 402 1130 or if you prefer consult us through our website.
Don't wait any longer and plan the getaway of your dreams!