When we talk about hidden treasures, we cannot leave out the Riviera Maya, one of the destinations that besides being rich in culture and history, is full of natural paradises. Therefore, this time, we will take you on a trip to one of its most famous sites; the Car Wash cenote.
Believe us, if you are in the Maya Zone or planning your next visit, it is a place worth exploring. To make sure you have no doubt about it, this travel guide is just what you need.
All about Cenote Car Wash
1. Where is the cenote Car Wash?
The Car Wash cenote is one of the many natural pools that extend around the Mayan area, but more specifically, it is located between Tulum and Coba. About 15 and 30 minutes away from each destination.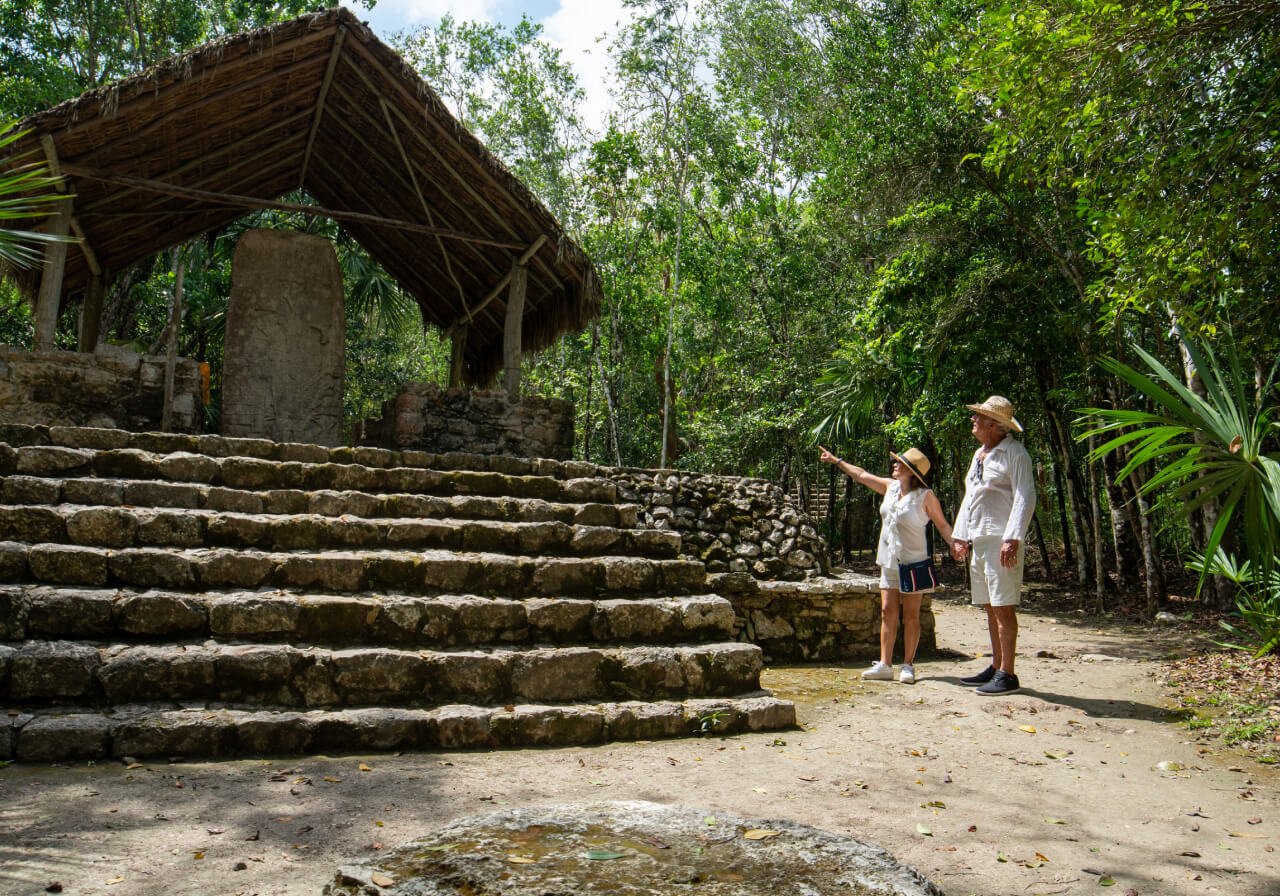 Best of all, it is located just off the road that leads to the archaeological site of Cobá, so if you want to cool off before your trip, this is the perfect stop. In addition, next to it, you will find the zacil ha cenote and a couple of kilometers away the gran cenote.
2. What is the cenote Car Wash like?
This mystical cenote gives the impression of being a small oasis in the middle of the jungle, since it is surrounded by trees and as it is an open cenote, it also gives you the opportunity to enjoy the warm rays of the sun and admire the beautiful scenery of the sky.
And although at first glance it may seem a small place, it is not, in fact it has areas ranging from 5 to 15 meters deep. An aspect that has made it one of the most charming places for snorkeling and diving!
Also, due to its crystal clear waters and lush vegetation, you will be able to observe a great variety of colorful fish and even sea turtles. So if you have a diving license, this is the perfect place to use it, because in summer the algae bloom and form a beautiful aquatic garden, just imagine the view!
3. What's in the cenote Car Wash?
Fortunately, inside the cenote Car Wash you can find the perfect complements for your visit, since it offers facilities such as bathrooms and showers, picnic tables and even lockers for your comfort.
But that's not all, for you and your family to have a much safer experience and be at ease touring the majestic waters of the cenote, at the entrance you will find life jackets for rent, so don't worry about the little ones.
Now, if you are one of those who are looking for a little more adrenaline, visiting Car Wash is a great option, because here you can also enjoy a jumping platform and a rope that serves as a swing to dive. So boredom won't be a problem.
4. How much is the entrance fee to the cenote Car Wash?
At the moment, the entrance fee to the Car Wash cenote is $200.00 MXN for foreigners and $150.00 MXN for nationals, although it is important to keep in mind that prices are always subject to change.
While it may not be one of the cheapest cenotes in the area, it is worth a visit. Especially if you are a fan of scuba diving.
Puedes disfrutar de las refrescantes aguas del cenote Car Wash cualquier día de la semana en un horario de 08:00 a.m a 17:00 p.m. Aunque nosotros te sugerimos visitarlo por las mañanas, ya que si bien es uno de los más tranquilos y menos conglomerados de la zona, como todos los cenotes más populares de Cobá y Tulum, suelen llenarse temprano.
6. How to get to the cenote Car Wash?
To get to this beautiful cenote you have several options, but the most recommended are the following; if you are in Tulum the best you can do is rent a car, take a cab or even, if you like the idea, you can get there by bicycle (of course it will take a little longer).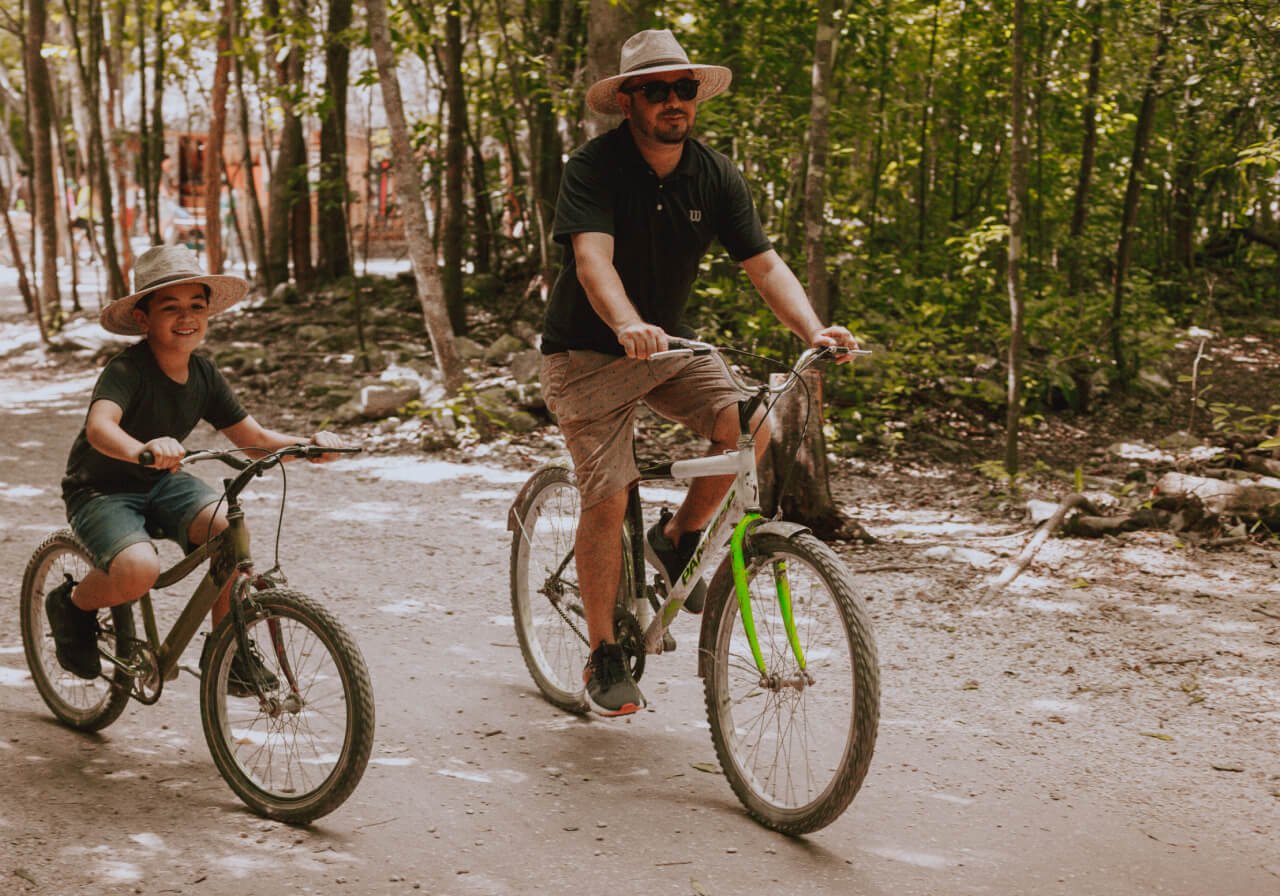 Whatever your case may be, the route you should take is along federal highway 109, which you can learn about by clicking here.
On the other hand, if you are in Cobá, you will have to visit the cenote in your own or rented car, or you can also take a cab. Just like the first destination, you will be taking federal highway 109, but in the opposite direction, just as shown in this map.
7. Recommendations for visiting the cenotes of Tulum
In order to fully enjoy your vacation in the cenotes of Tulum, there are several points to take into account, but the most important are the following.
Wear comfortable clothes and shoes

, as some cenotes have rocky and slippery areas. So a pair of tennis shoes or even water shoes will be a great help. 
Before swimming in the cenotes,

use the showers

to rinse off any chemical products that may harm the environment, such as those found in repellents or sunscreen.
Remember to

bring a change of clothes

for after your adventure, a backpack for your belongings and a plastic bag to store any wet items.
Don't forget to

bring cash

, just in case you want to do any activity with an extra cost. Since this is a jungle experience, there is no access to ATMs and credit cards are usually not accepted.
Always stay safe,

if your water skills are not so good, use the life jackets offered at the facilities at all times.
During your visit it is important that you respect the natural areas,

so do not litter and try to keep the facilities in good condition, this way we can enjoy the place for longer!
Plan your perfect tour from Aldea Cobá
Now that you know more about what to expect from the Car Wash cenote, you are ready to tour it like an expert. So if you are planning to visit Tulum or you are in the surroundings of Coba, you have to add it to your list of destinations!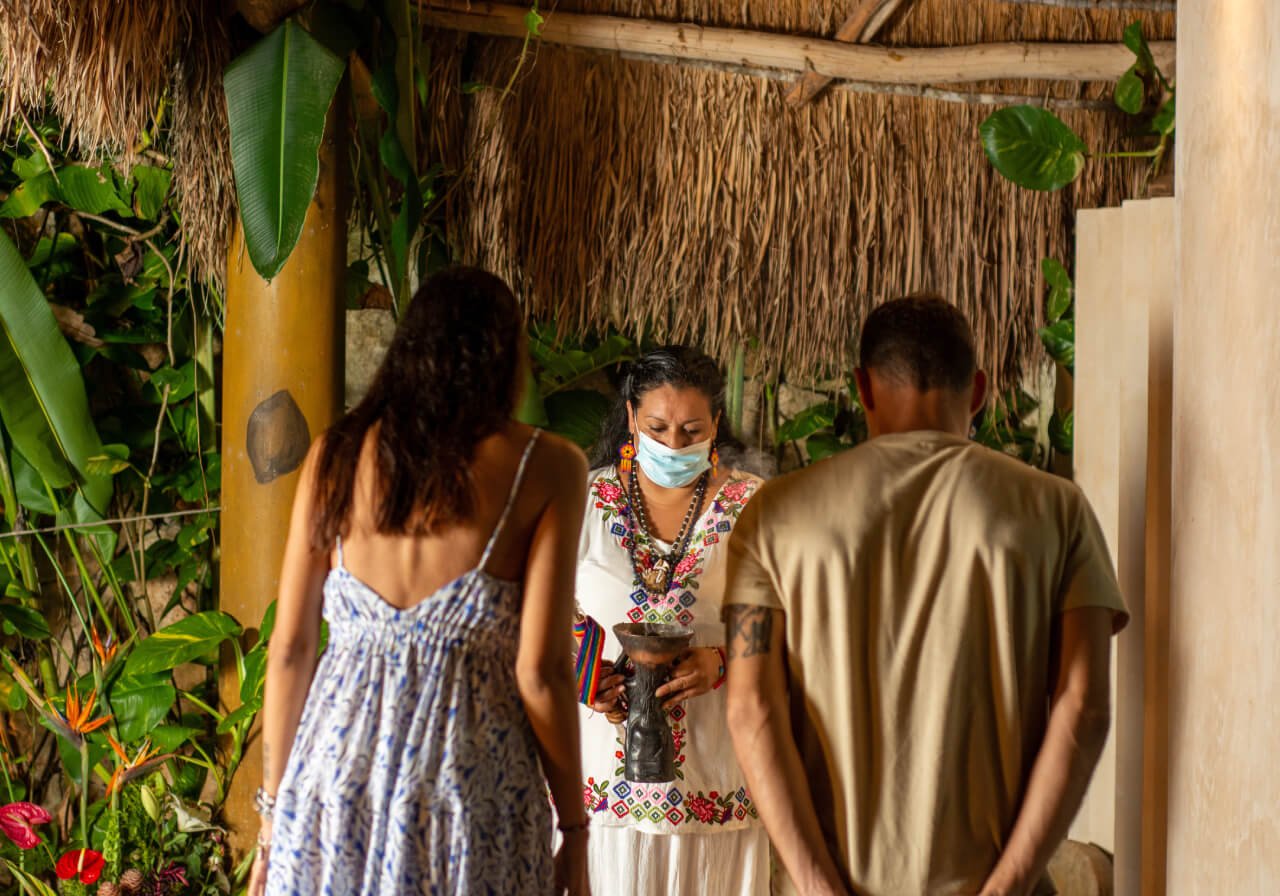 If you are still organizing your trip and want to visit more places like this, then as an extra tip, the best thing you can do is to look for lodging in the town of Cobá, so you can explore at your own pace more than one cenote and be close to countless natural beauties.
For this, your best option is Aldea Coba, Boutique Hotel in the Mayan jungle; where in addition to exploring the nearby cenotes, you can have access to incredible experiences in the Mayan world. To start your great escape, do not hesitate to contact our direct line 998 402 1130 or, if you prefer, check our website.