February brings with it one of the most romantic times of the year and for both lovers and friends, celebrating Valentine's Day is a great opportunity to commemorate their relationship. For this reason, many people seek to celebrate in a big way.
To do so, there are many options to suit all tastes and budgets. But if you need inspiration, in this article we have compiled 8 amazing ideas that will allow you to reinvent February 14th and strengthen your ties with your favorite person.
So if you are ready to discover them, don't stop reading.
Ideas for an unforgettable Valentine's Day
A romantic getaway is always one of the most popular plans to celebrate Valentine's Day and although this year falls on a weekday, you can still take advantage of the days off to get out of the routine. In order to do so, we suggest you to places out of the ordinary with unique experiences.
For example, if you are looking for privacy, Aldea Coba, Hotel Boutique in the Mayan jungle is a great option. Being a complex of 6 rooms, surrounded by nature and mysticism of the Mayan area, it is the perfect place to reconnect with your partner.
Besides, you can always add something special like romantic dinners, flowers with chocolates or a bottle of wine to surprise.
On the contrary, if traveling is not in your possibilities, a good alternative to celebrate Valentine's Day is to go into tourist mode. What do we mean by this? … To take a tour with your partner to those places you have always wanted to visit, but have not been able to do so.
We remind you that they don't need to be luxurious, they can be parks, a new coffee shop, a visit to the museum, a tour of the aquarium or even a different movie theater. The important thing is to do something you've always wanted to do and spend some quality time with your partner.
3. Give a personalized gift
If you want to express your love even more than usual, a great way to do so is through a personalized gift. This can be a necklace with your initials, a couple's bracelet, engraved rings or even a painting with your best memories.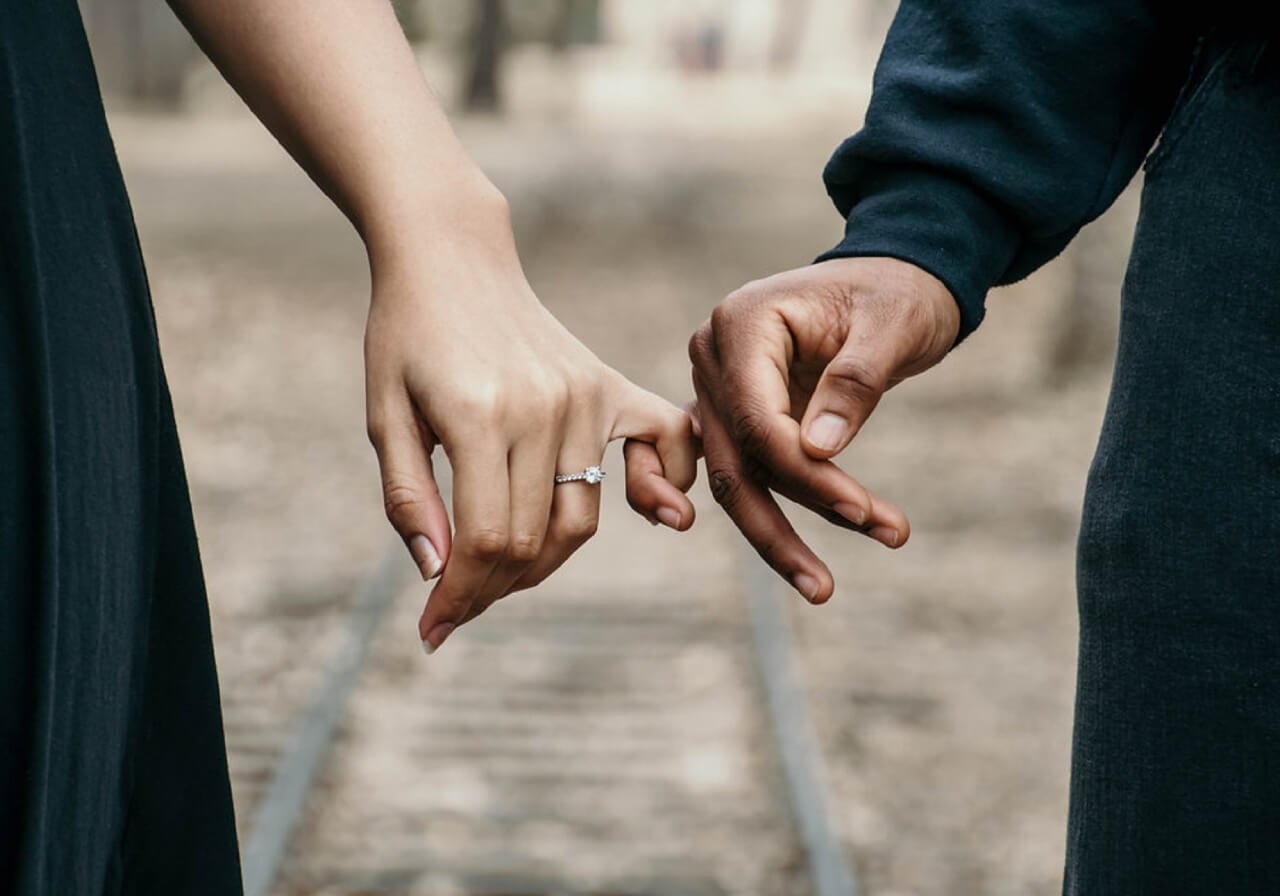 Believe us, it's an original way to show how much you care about your other half's happiness, and it doesn't need to be expensive. The key, is to add a unique touch that reminds your partner of the beauty of your relationship.
4. Organize a special dinner
This is one of the most classic options to celebrate Valentine's Day and therefore, it never fails. It's also one of the easiest ways to give your evening a complete twist; you can make it romantic and luxurious, or intimate and fun. Whatever suits you best.
As in the first point, to make your evening unique, it is best to opt for a new place, with a varied menu or even elaborated for the occasion. Such as Pischán Restaurant, which during February offers its "Du Xcolatl" menu; full of dishes based on cocoa, the fruit of the gods and the most romantic for the occasion.
So if you are near Tulum, this could be a great plan to celebrate your Valentine's Day. For more information, click here.
If you are looking to celebrate a relaxed and carefree Valentine's Day, the best thing you can do with your partner is to opt for wellness experiences. This type of activities will help you not only to take care of your body, but also to purify your mind and soul.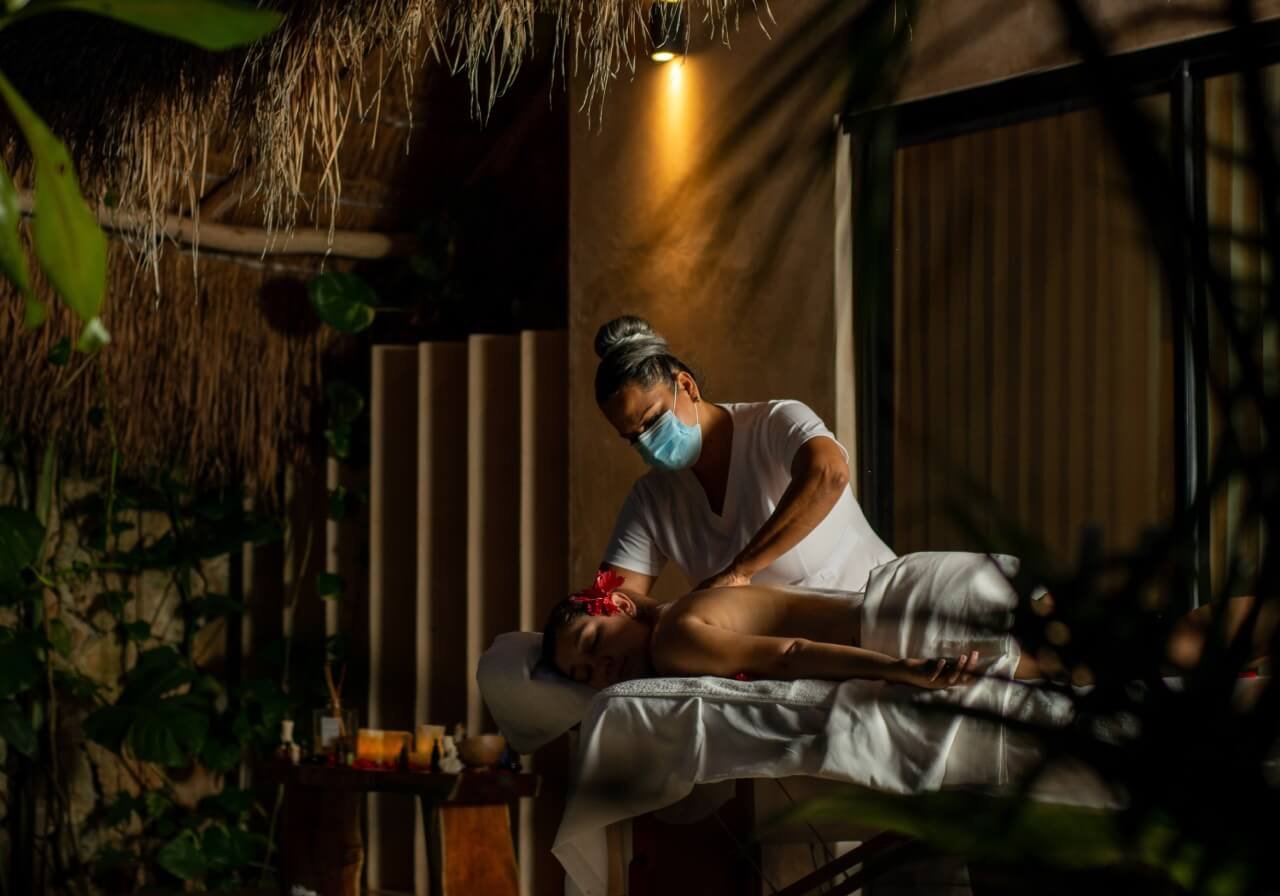 This can be done by practicing therapeutic massages, booking a yoga session, or if you want to go out of the ordinary, venture into a temazcal. Just think about it, it will be a great opportunity for both of you to release the stress of everyday life and continue your evening totally renewed.
Another way to bond with your partner is to try something new together, this can range from a little dance class, to practicing painting, pottery or simply learning how to cook a new dish.
In the process, you will learn more about each other, strengthen your bond as a couple and create unforgettable moments. ¡Dedicate that day to doing something that you both enjoy!.
There is no better day than this one to capture your special moments. So if you want to surprise your partner or simply seek to record your memories together, a super original option is to do a photo shoot.
This is ideal for those who want to spend time together. You can take pictures of each other recreating your first date or visiting your favorite places, it doesn't have to be on a large scale, the important thing is to capture the moment and your emotions!
Since the photos will help you remember this Valentine's Day forever.
8. Add a little excitement
Finally, if both you and your partner love outdoor adventures, you can add a little excitement to your day by living experiences in the middle of nature. Go hiking or camping, explore mystical cenotes, tour reserves or practice extreme activities.
Although it may not seem like it, this is an excellent way to celebrate Valentine's Day, because instead of staying cooped up at home all day, you can deepen your relationship by spending time together without distractions. One hundred percent focused on each other.
Start planning a getaway for two
As you may have noticed, each of these ideas has its own charm, you just have to choose the one you like the most. But if you still can't find one that you love, don't worry, you can solve that with Aldea Coba, a boutique hotel near Tulum.
Here you can enjoy from romantic dinners, little known destinations, romantic rooms, wellness experiences, adventures in nature and much more. In addition, it is a perfectly designed space, so you only have to worry about resting.
So if you're looking to start the getaway of your dreams, there's no better time to do it than now. If you would like to receive personalized assistance do not hesitate to contact us at our direct line 998 402 1130 or if you prefer consult through our website.
Don't wait any longer and get ready to plan the getaway you deserve!