In the midst of the hectic day to day, it is essential to find moments of peace and tranquility. That's why Aldea Cobá, Boutique Hotel in the Mayan jungle, seeks to offer all its visitors a true getaway experience that allows them to recharge their batteries.
And as it is located in one of the most majestic Mayan cities in the Mexican Caribbean, it guarantees a unique experience that combines luxury, comfort and the opportunity to connect with the nature and culture of Coba. 
To prove it, here are 5 reasons why living an escape experience at this hotel can be the best choice.
What is an escape experience like?
1. You enjoy privacy and exclusivity.
This is one of the main benefits of staying at Aldea Coba, since being surrounded by nature you are guaranteed to enjoy a quiet and serene atmosphere, but above all intimate and exclusive.
Private facilities surrounded by nature
As well as in the attention you will receive. As it has a limited number of rooms, you will get a more personalized experience, and you will be able to enjoy common spaces without crowds, making it the perfect place to relax!
2. Connect with the culture
Another quality that will elevate your getaway experience to the maximum is the rich culture that surrounds the hotel. Being located in the ancient Mayan city of Coba, you will have the opportunity to immerse yourself in the authentic traditions of the destination.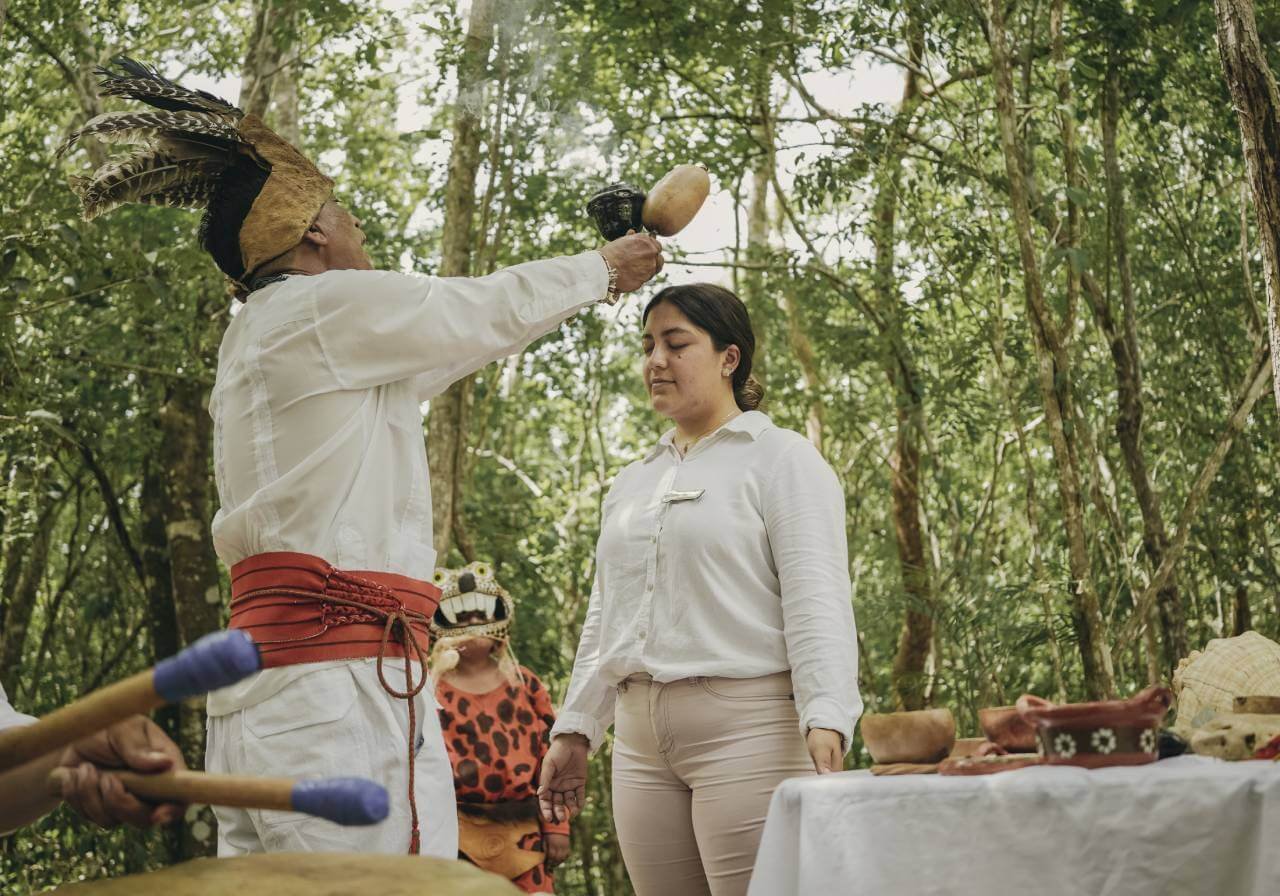 These can range from learning about its intriguing history by exploring its majestic ruins, to participating in Mayan ceremonies such as blessings or tours of the mystical sanctuary of Sahcab Mucuy. 
These are all experiences that will allow you to appreciate the cultural diversity and connect with the region.
3. You enjoy a culinary trip
Without a doubt, one of the best ways to get to know a place is through the palate, so you can't leave without exploring the gastronomy of this fabulous destination. 
The hotel's restaurant, Pischán Restaurant, not only offers you a culinary journey, but a complete experience. Here you can enjoy dishes prepared with traditional ingredients, local recipes and small contemporary touches. 
4. You enjoy wellness activities
Another reason why it is definitely worth booking your getaway experience at Aldea Coba is the wide range of wellness activities offered, which will help you connect body, mind and soul.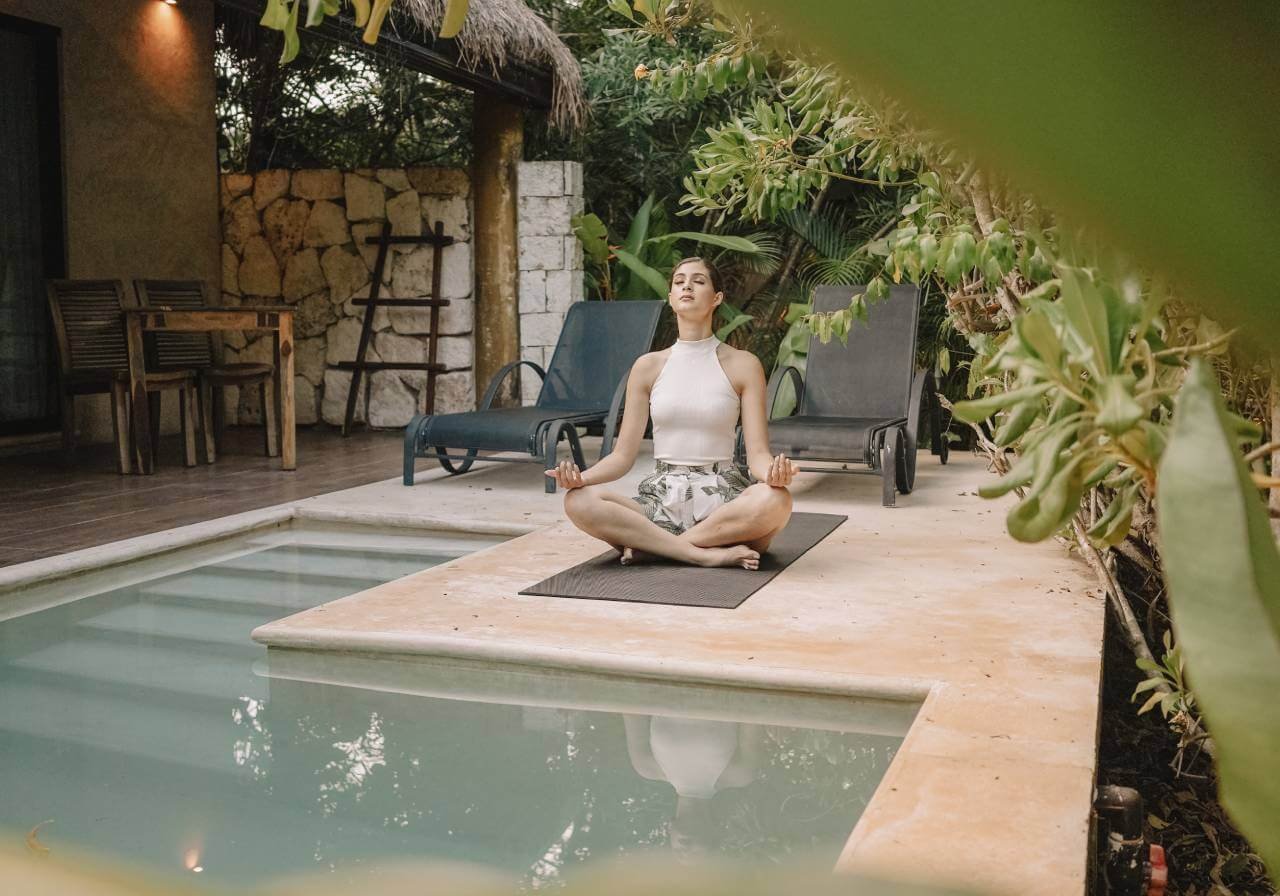 So, if you wish, during your stay you can enjoy yoga sessions in the comfort of your room, relax with a therapeutic massage or get rid of stress in a Mayan temazcal.
You will see how these activities will allow you to find balance and harmony during your getaway.
5. You disconnect from the world
Due to the enchanting environment in which Aldea Coba is located, you will enjoy the perfect combination between the sounds of the jungle and the luxurious amenities present in our rooms.
As well as incredible moments of peace and relaxation, since in this escape experience you will be able to free yourself from unnecessary technology, disconnect from stress and immerse yourself in the tranquility that only nature can offer.
From waking up to the sound of birds to taking a walk along the sac-bé paths, every moment will transport you to another world.
Everything you should know about Aldea Cobá
Now that you know the great benefits of living an escape experience in Aldea Cobá, here are the most important details to start your new adventure. 
This charming hotel is located in the mystical town of Cobá, Quintana Roo, about 30 minutes from Tulum and in the vicinity of the most attractive tourist areas of the peninsula, such as Cancun, Playa del Carmen, Tulum and Chichen Itza.
So it's a great starting point for any trip!
To get to the town of Coba from Cancun, you will have to take a 2-hour drive, taking the Kantunil highway and then joining the Nuevo Durango highway, although it is important to note that this route includes an entrance toll.
Who to contact to start your getaway experience?
As you can see, from the first moment you visit this boutique hotel, you will be able to escape the hustle and bustle of the city and take a break from everyday life to reconnect with yourself. 
Of course, all this while creating unparalleled memories in the company of your favorite people. So, if you are looking for a transformative trip to reconnect with yourself, your partner or your loved ones, you have to visit Aldea Coba.
For more information, do not hesitate to contact our direct line 998 402 1130, or if you prefer, check our website.