Imagine immersing yourself in an oasis full of tranquility, but without losing touch with the rest of the world. That is exactly what Aldea Coba has for you, due to its new and exciting amenity, Starlink Internet, designed by Elon Musk, blends the calm of nature with the best of modern life. 
Offering you a complete escape experience that will take your Mayan jungle adventure to the next level. If you don't believe us, take a look at how this technology will redefine the rest of your trip.
Starlink Internet in your escape experience
1. What is Starlink Internet?
The first thing you should know is that Starlink Internet stands out for being a satellite network that provides high speed internet access to any corner of the planet, allowing remote areas to enjoy the same internet quality as urban areas!
Unlike other services, its satellites are located in an orbit close to the earth, approximately 550 km above sea level. While the rest operate at 35,000 km, which generates a shorter delay in network connectivity.
2. Starlink Internet in Aldea Cobá
Being a beautiful oasis in the heart of the Mayan jungle, Aldea Coba is a destination that is wrapped in nature, mysticism and traditions, where you can enjoy wellness experiences and incredible adventures.
And now that it has become one of the pioneers in implementing Elon Musk's internet, guests will have the opportunity to enjoy nature and complement their experience with modern amenities. 
Trust us, from the moment you enter, you will be immersed in a world of possibilities. Thanks to Starlink Internet with speeds between 100 and 200 Mbps, you'll be able to browse without any problems.
3. Ways in which it will transform your stay
Here are 6 ways Starlink Internet will make your stay at Aldea Coba even more memorable.
Streaming without interruptions:

Thanks to its high-speed internet, you will be able to enjoy high-definition movies and series on streaming platforms without annoying interruptions. 
Fluid Workation:

You will be able to join videoconferences and deliver projects with a reliable connection while you immerse yourself in the tranquility of our environment.
Sharing experiences:

It will be much easier to share photos and videos of your experiences in real time, keeping your friends and family updated. 
Exploration without limits:

Take advantage of this tool and explore the best

places of interest

, plan your daily activities in a quick and easy way.
Access anywhere:

With Starlink Internet you will have the opportunity to stay constantly connected no matter where you are on the property.
Stay in touch:

Keep in touch with your loved ones through video calls and share your special moments no matter the distance.
4. Start your best getaway experience
As you can see, Aldea Coba's amenities are updated every day to offer you a better experience. Therefore, if you are looking for an escape full of serenity, ancestral experiences and modern comforts, you can't miss staying at this magnificent hotel in Tulum, Coba.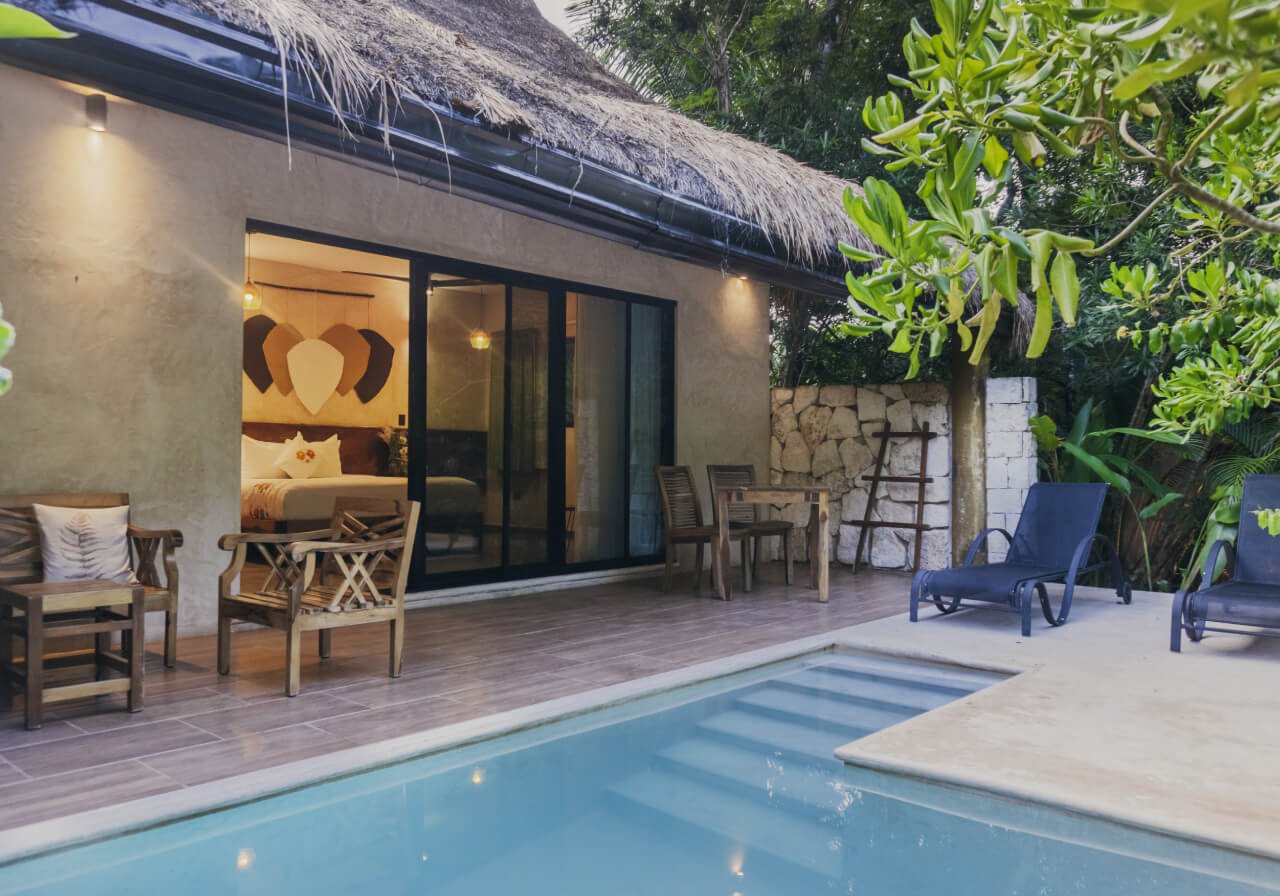 To learn more about it, we invite you to join us and enjoy an unparalleled getaway experience, where connectivity and tranquility merge to offer you unforgettable moments.