Coba, with its enigmatic charm and mystery, is one of the most exciting Mayan towns to explore within the municipality of Tulum, as it is not only full of culture, but also adventure. 
So, before planning your next getaway, you should know the following tips to travel to Coba. From choosing the right footwear to the best experiences you can't miss, in this blog we will help you make the most out of your visit.
1. Tips to travel to Coba
In order for your trip to Coba to be just as you had imagined, it is important that you keep in mind the following recommendations and tips. Believe us, these few tips will be your lifesaver if you don't know how to start your adventure.
So, don't forget to take note!
All the things to see and do in Cobá
Rent or drive your own car:

Although there are several

ways to get to Cobá

,

it is best to drive or rent your own car. Firstly, because the trip is easy

and secondly, because it

will allow you to explore at your own pace.

Don't forget that Coba is located 2 hours and a half from Cancun, 1 hour and 30 minutes from Playa del Carmen and 30 minutes from Tulum.
Bring comfortable clothes and shoes:

Coba is a town surrounded by nature, it is home to lagoons and its

magnificent archaeological site.

So, as you can imagine, you will be

walking a lot through ruins and jungle

, so be sure to bring comfortable clothes and a good pair of shoes.
Protect yourself from the sun:

During the day, the sun in Cobá can be very hot, so if you are going out, bring

sunscreen, a hat and sunglasses.

If you are going to visit the archaeological site on foot, then don't forget to bring a water bottle.
Arrive early to the ruins:

To

avoid the crowds and the intense midday heat

, we recommend arriving early to the ruins of Cobá. If possible, do so during

opening hours.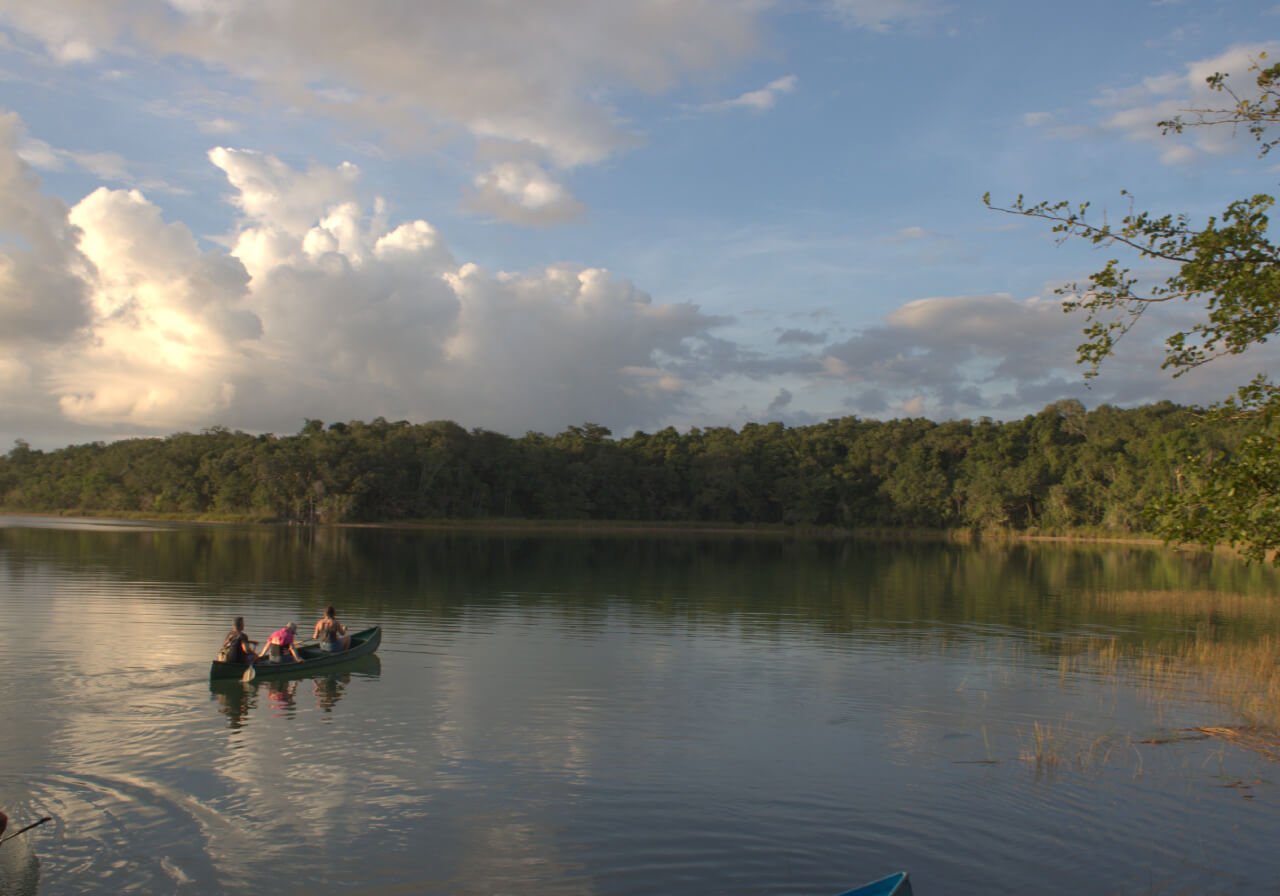 Explore by bicycle or tricitaxi:

If you want to explore every corner of the ruins of Cobá, to make it less demanding, you can rent bicycles or get on a tricitaxi to explore the site. Here are

all the prices.
Visit the cenotes:

After walking through the ruins of Cobá, you can visit some of its

3 cenotes to refresh yourself

and

continue your adventure.

Best of all, they are

only 10–15 minutes away

from the archaeological site.
Get to know the surroundings:

Coba's surroundings are rich in culture and nature. So take the opportunity to explore the nearby towns and enjoy the beauty of the jungle, we suggest you visit the

spider monkey reserve

and the

Sahcab Mucuy sanctuary.
Taste the local food:

The gastronomy of the region is delicious, so you can't leave without trying the

traditional dishes of the Mayan world

. Poc chuc, lime soup, ceviches and Yucatecan antojitos

are just the beginning.
Capture your best moments:

Finally, remember to record your best moments as you explore the landscapes and scenery of Cobá – that way

you'll keep your adventure alive for a very long time!
2. What to bring on your trip to Coba?
As you can see, Cobá is a destination full of adventures, so when packing your bags, it is important to keep this in mind. So that you don't miss anything, here is a list of the essential things you should bring on your trip to Cobá.
Sunscreen:

The climate in this area is tropical, so pack a

sunscreen and if it's eco-friendly, even better.
Mosquito repellent:

Remember that the town of Coba is surrounded by jungle, so it is essential to bring repellent. To avoid mosquito bites, other tips to travel to Cobá is

not to use perfume, which can attract mosquitoes.
Bathing suits:

Since there are

several cenotes

,

lagoons and beaches nearby, it is necessary to pack more than one bathing suit.
Light clothing and items to protect you from the sun:

To keep cool and protected, don't forget to bring comfortable clothes, sunglasses, hats or caps.
Sandals and walking shoes:

In addition to sneakers, we suggest you bring a pair of sandals to explore the nearby cenotes and beaches, it will be more comfortable!
Waterproof camera:

If you are one of those people who like to take pictures of everything, then you should bring a waterproof camera or a water protector for your phone.
3. Where to sleep in Coba?
If you are looking for a place to stay during your trip to Coba, the best thing to do is to stay in the town itself. Although most travelers choose to stay in Tulum, only Coba can immerse you in the authentic local experience.
On the other hand, if you want to add a touch of luxury and exclusivity to your vacation, Hotel Aldea Coba, an Escape Boutique Experience, is more than ready to welcome you.
Escape experience at Aldea Coba
With its dreamy private Bungalows and Villas, cenote pools and exceptional service, this hotel is the perfect place to relax after a long day exploring Cobá.
To receive more information about it, contact the direct line 998 324 0198, or if you prefer, visit the website. And that's it, with these tips to travel to Cobá you can get ready to live an adventure you will remember forever!