Everyone celebrates the Christmas season differently. While for some, Christmas is synonymous with big parties and bustling events, for others, quiet evenings and family dinners are a must. 
If you are one of those who go beyond and are looking to experience a holiday far from the conventional, then your best option is to celebrate in bungalows and villas in Tulum, the ideal setting to experience a Christmas full of homey warmth and natural beauty. 
Bungalows and Villas for Christmas
1. Advantages of choosing bungalows and villas for Christmas
The Christmas season is a time when warmth and family bonding are present. And what better way to do it than in dream bungalows and villas?
After all, the advantages of choosing this type of lodging are more than one. For example: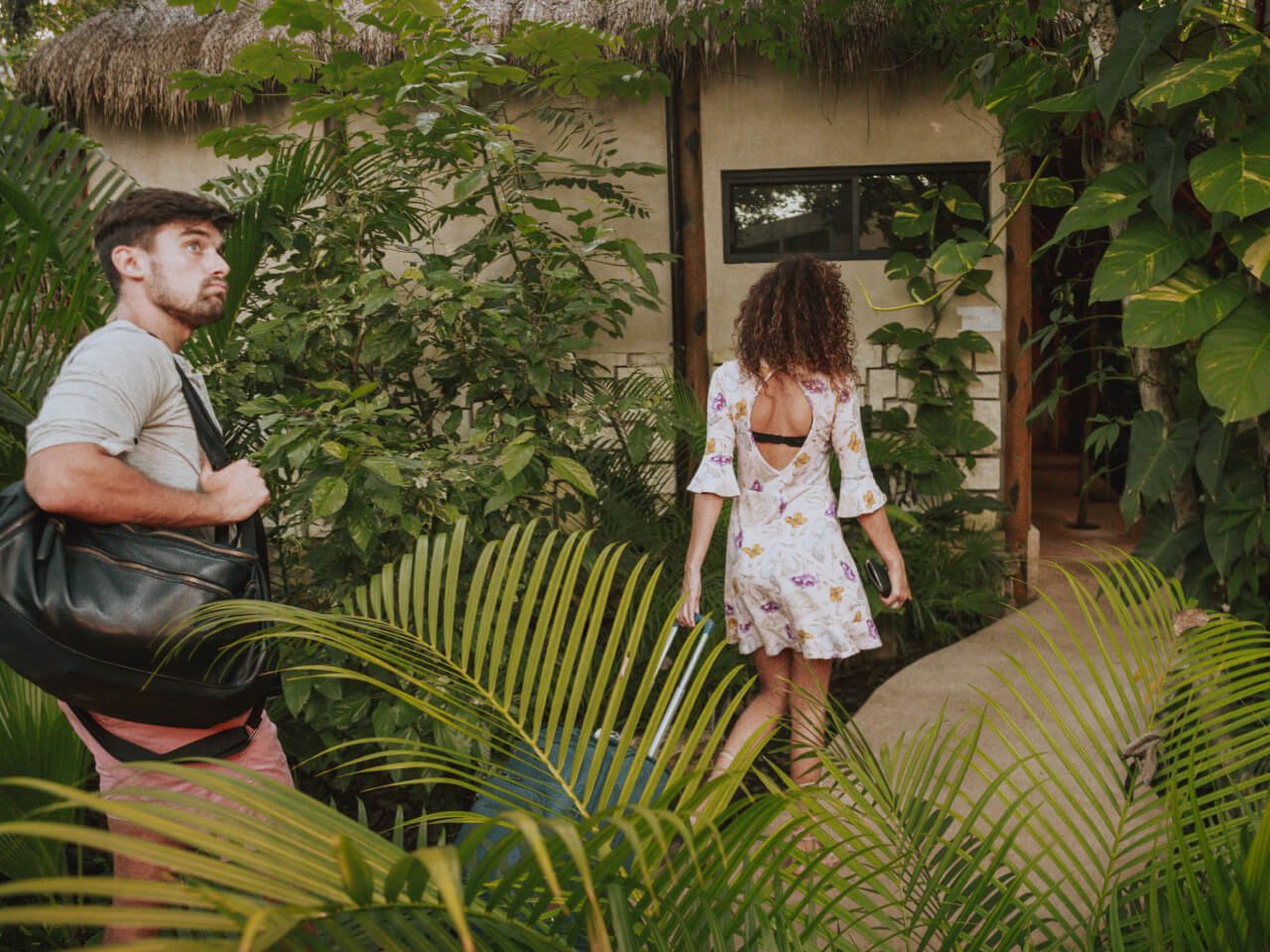 They offer intimacy and exclusivity:

Unlike traditional hotels, these options tend to offer

a more intimate atmosphere. Allowing you to celebrate in "your own space" and without interruptions.

With spacious rooms and, in some cases, private gardens or terraces, you will have the freedom to share

unparalleled moments with your partner

, friends or family and, at the same time, relax.
It allows you to connect with nature:

Generally, this type of stay is located in natural surroundings, making it a great way to

disconnect from the hustle and bustle

of the city and

immerse yourself in the majesty of nature.
You receive a personalized service:

The

bungalows and villas in Tulum

, or its surroundings, usually offer a more

personalized service,

adapting to the needs and preferences of the guests. 


As they are often located inside boutique hotels, which are more exclusive.
You enjoy luxury amenities:

Being more private accommodations it is easy to find a range of amenities such as private pools, outdoor Jacuzzis, terraces with panoramic views, or access to additional activities. 
2. What to consider before choosing a stay
Before embarking on the experience of spending Christmas in a bungalow or villa in Tulum, it is essential to consider a number of aspects to ensure that this choice is the ideal one for you and your family.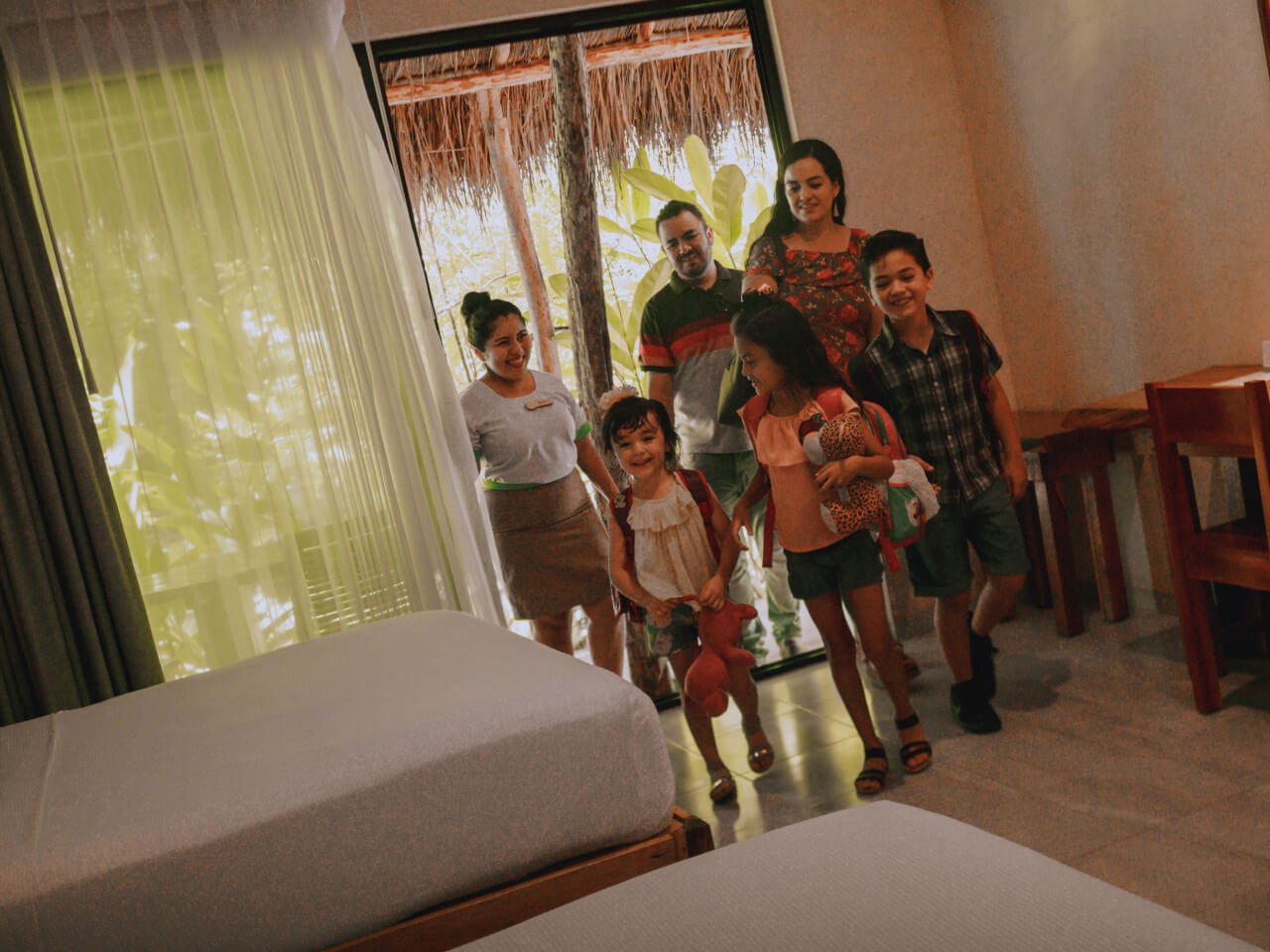 Size and layout:

Some properties are designed to accommodate couples, while others are perfect for large families. So it is essential to consider how many people and with whom you will be traveling.
Location and surroundings:

The location of the lodging is crucial to ensure a pleasant experience.

Depending on your preferences

, you can choose between the serenity of the jungle and proximity to the beach, or the convenience of being close to local restaurants and stores.
3. Where to celebrate Christmas in the Mexican Caribbean?
Now that you know what awaits you in this type of property, choosing the ideal place is essential. Therefore, in this blog we present the perfect candidate; Aldea Coba, an Escape Boutique Experience.
Escape experience at Aldea Coba
Which has stood out among Tulum and its surroundings for being a tropical retreat designed for those looking for a unique holiday getaway. In fact, Forbes has named it one of the best destinations to visit in winter.
4. Unique experiences in the bungalows and villas of Aldea Cobá
Staying at Aldea Cobá is to immerse yourself in a world of luxury, exclusivity and connection with nature. This boutique hotel has 6 rooms in three different categories; Standard Bungalows, Premium Villas and a Premium Bungalow.
Bungalows and Villas to enjoy with your favorite people
The Premium Villas offer private pools with cenote water, private terraces and luxurious bathrooms, while the Premium Bungalow has an outdoor Jacuzzi, private terrace and exclusive lounge areas. On the other hand, the standard rooms offer views of the traditional Mayan sac bé, providing a serene and charming atmosphere.
In addition, there are common areas such as a swimming pool for adults and children, a Starbucks bar, space for private events such as the "Patrón's Table", and a restaurant that will also be serving a special seasonal dinner.
As you can see, staying at Aldea Cobá is more than just a simple stay: it is to dive into an oasis of luxury, comfort and hospitality, all framed by the natural beauty of Tulum. To start planning your getaway, do not hesitate to contact the direct line 998 342 0198, or if you prefer, check out the website. 
And that's it, come and discover the magic of Aldea Coba this year!