Besides visiting its incredible beaches and cultural gems, one of the best plans to enjoy the summer in Quintana Roo, is to visit its Mayan areas and enjoy its nature, and to do so, there is nothing better than visiting the cenotes in Cobá and its surroundings.
Although the state is home to more than 2,500 cenotes, open to the public and some still hidden in the depths of the Mayan jungle, the ones in Cobá are especially charming, both for their beauty and for the experience they offer.
1. Why visit a cenote in summer?
One of the biggest attractions of the Mexican Caribbean is undoubtedly its majestic white sand beaches, no one can deny that, but if you come on vacation in summer, something you should keep in mind is that it is also Sargasso season.
Therefore, we believe that cenotes are the perfect alternative to cool off and get rid of the heat, especially because their landscapes are just as beautiful as the ones the beach has to offer, making them an essential stop during your trip to Mexico!
2. The best cenotes in Cobá
You will find them open, in caves or even hidden and surrounded by vegetation; the cenotes in Cobá are so varied that there is one for all kinds of tastes.
This beautiful subway cenote stands out for its turquoise tones and clear waters that invite travelers to experience a refreshing and mystical encounter inside this magical destination.
Besides being covered by a cave full of stalactites, one of its greatest attributes is its shallow depth and its location, as it is 10 minutes away from the ruins of Cobá, making it the perfect place to explore with the family!
If we talk about the perfect location, then we cannot leave out the Tankach – Ha cenote, located a few steps away from the Choo – Ha cenote. So you can easily visit both in the same day. 
Unlike the above, this one is more extreme, since it is one of the deepest cenotes in Cobá with 35 meters (triple the depth of the first site), so it is the ideal spot for snorkeling and diving, since it also has two platforms for more fun.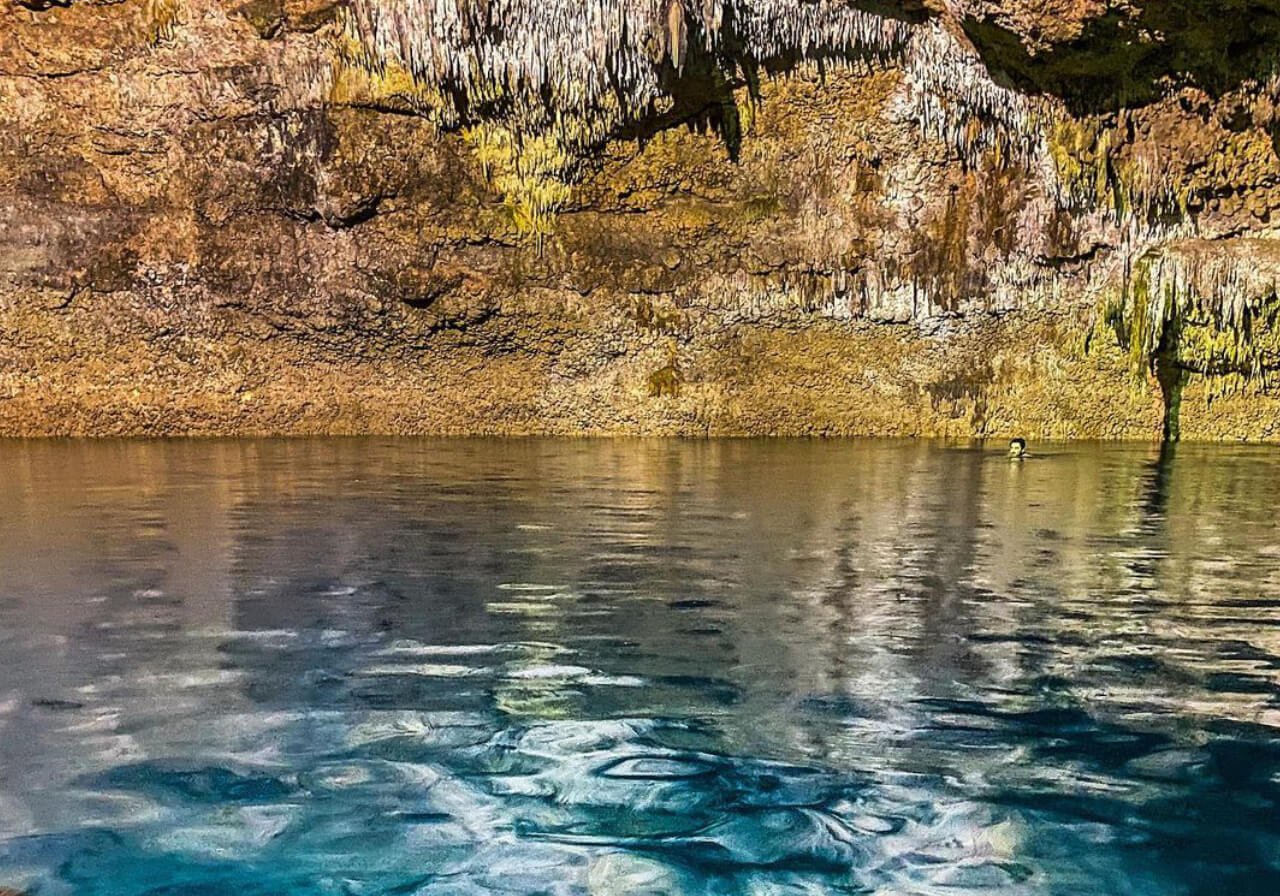 Another ideal cenote to visit in summer is Multun Ha, located 15 minutes from the archaeological site of Cobá and considered the most beautiful of this Mayan city. Especially because its waters are extremely crystalline and allow you to appreciate the rocky structures in its depths.
Being a cave-like cenote, the atmosphere is quite cool, which makes it the best remedy to leave refreshed after a hot tour around the town of Cobá.
Cenote of San Juan de Dios
You can continue enjoying the cenotes in Cobá, traveling about 15 minutes to the town of San Juan de Dios. Here you will find the Mul'ichi Ts'on'ot cenote, also known as the "cenote ruins".
Under its wooden platform you can see small ruins that appear to be Mayan vestiges. In addition to the magical atmosphere it has, being a semi-open cenote, with its faint rays of light and its shining jade-colored waters, it is perfect for an escape full of mysticism.
Cenote Aktun – Ha, also known as Car Wash, is one of the best you can visit in the summer. Not only because it is 30 minutes from Cobá and 15 minutes from Tulum, but also because during this season its seaweed forms a beautiful aquatic garden. 
This makes it one of the most popular among divers. Also, unlike the cenotes in Cobá, this one is of the open type, allowing you to enjoy the sun's rays, the beautiful sky and the intriguing Mayan jungle.
Another cenote you can visit without leaving your route, is the Zacil – Ha cenote, located next to the Car Wash, which is also an open space but with a lot of attributes that will complement your experience.
Especially if you are traveling with your family, since in addition to the natural cenote you can enjoy two artificial pools, cabins, a restaurant, bathrooms and dressing rooms. So you can swim, snorkel and spend a relaxing time with your loved ones.
Very close to the previous sites you will find the Gran Cenote, a fresh water pool characterized for being open and surrounded by several wooden platforms, creating a unique and ideal scenery for taking pictures!
But without a doubt the most impressive thing about this cenote are its turquoise waters, which despite having an intense tone allow you to enjoy the rays of light that hit the water and even spot some of its marine life, such as turtles.
Located next to the last destination, Cenote Calavera is another of the cenotes in Cobá and its surroundings that you can't miss, because despite being small and hidden from traditional tourism, its atmosphere is incredible and has a fascinating landscape. 
As its name suggests, thanks to the three water holes that form on the ground, an image similar to a skull is created. And although its access by means of a ladder or a rope (for diving) is unusual, the site promises a lot of fun. 
To close your list of the best cenotes in summer, you have to add the semi-open cenote "dos ojos", located about 50 minutes from Cobá, which, although it is the farthest of all those we have mentioned, it is also one of the most impressive.
In this area you will find two different water holes connected by subway passages; which many decide to explore by diving. But if diving is not your thing, you can swim around every corner and then rest in the restaurant or picnic area.
Best of all, each of these cenotes can be well combined with the attractions of Cobá, due to its location and proximity to the destination, it is easy to put together an itinerary full of activities to complement your summer break.
So if you want to live a complete adventure, the last thing we suggest is that you consider staying in Cobá. And for this, your best option is Aldea Coba, Boutique Hotel in the Mayan jungle; where besides exploring the nearby cenotes, you will have access to incredible experiences.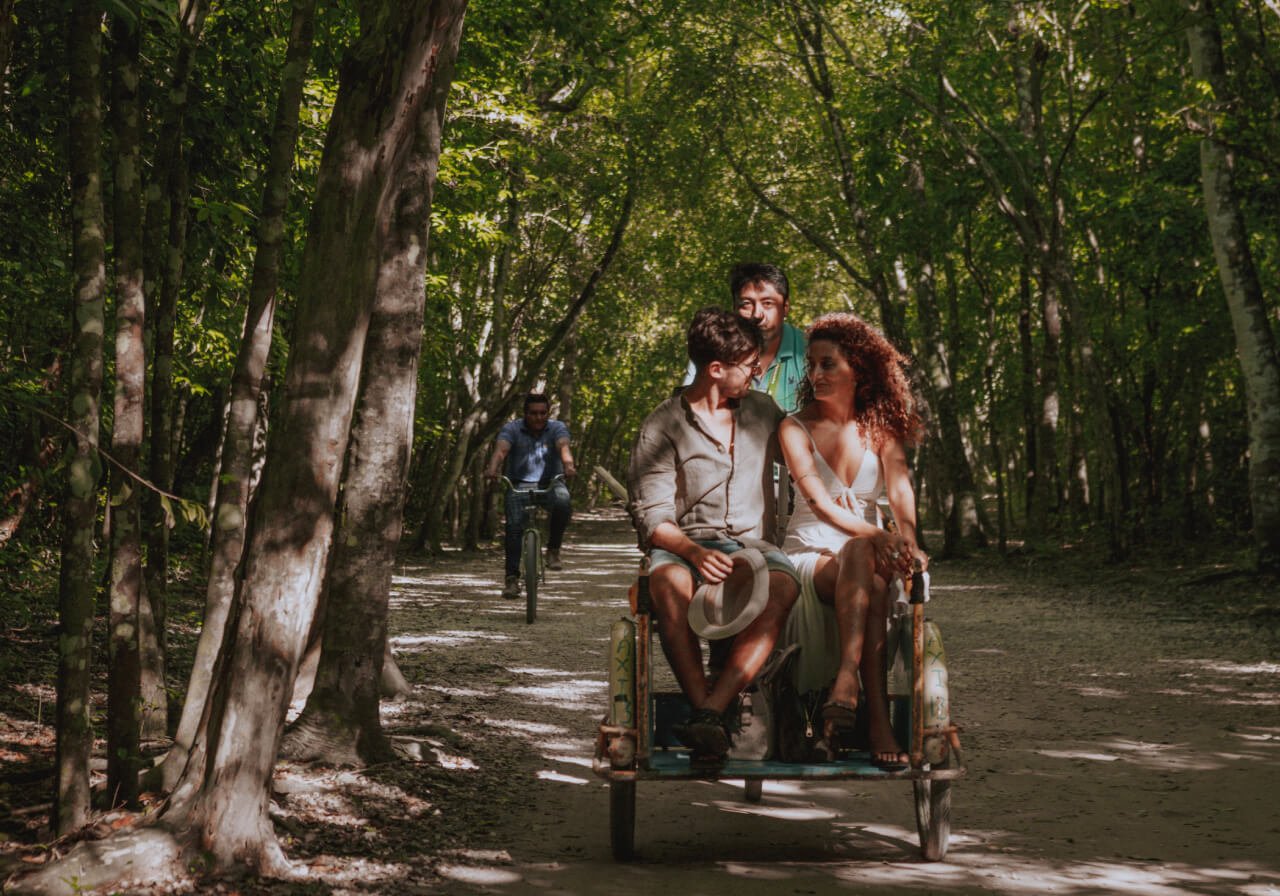 Since it has a privileged location, you will be close to the best attractions of the town; cultural encounters in the Mayan ruins, adventures in nature in birdwatching spots and nature reserves in punta laguna.
For more information, please do not hesitate to contact our direct line 998 402 1130, or if you prefer, visit our website.