Located amidst the lush landscapes of the Mexican Caribbean, Cobá is an ancient Mayan city that offers visitors a captivating journey through time and although it is a fascinating all year round, visiting Cobá in summer is even better.
During this season the sun illuminates the imposing pyramids, nature blooms in all its splendor and its surroundings offer unforgettable experiences. 
To make sure you have no doubt about it, take a look at these 5 incredible reasons to travel to Cobá in summer.
Reasons to visit Cobá in summer
1. Incredible archaeological sites
One of the many reasons why this place is considered a tourist jewel is because of its close relation with the Mayan culture. Which is present not only in its famous Archaeological Zone, but also in its experiences and surroundings.
Especially because summer is the perfect opportunity to explore the ruins aboard a bicycle, ride through its nature-filled paths and admire an incredible view of its monuments and other Mayan areas.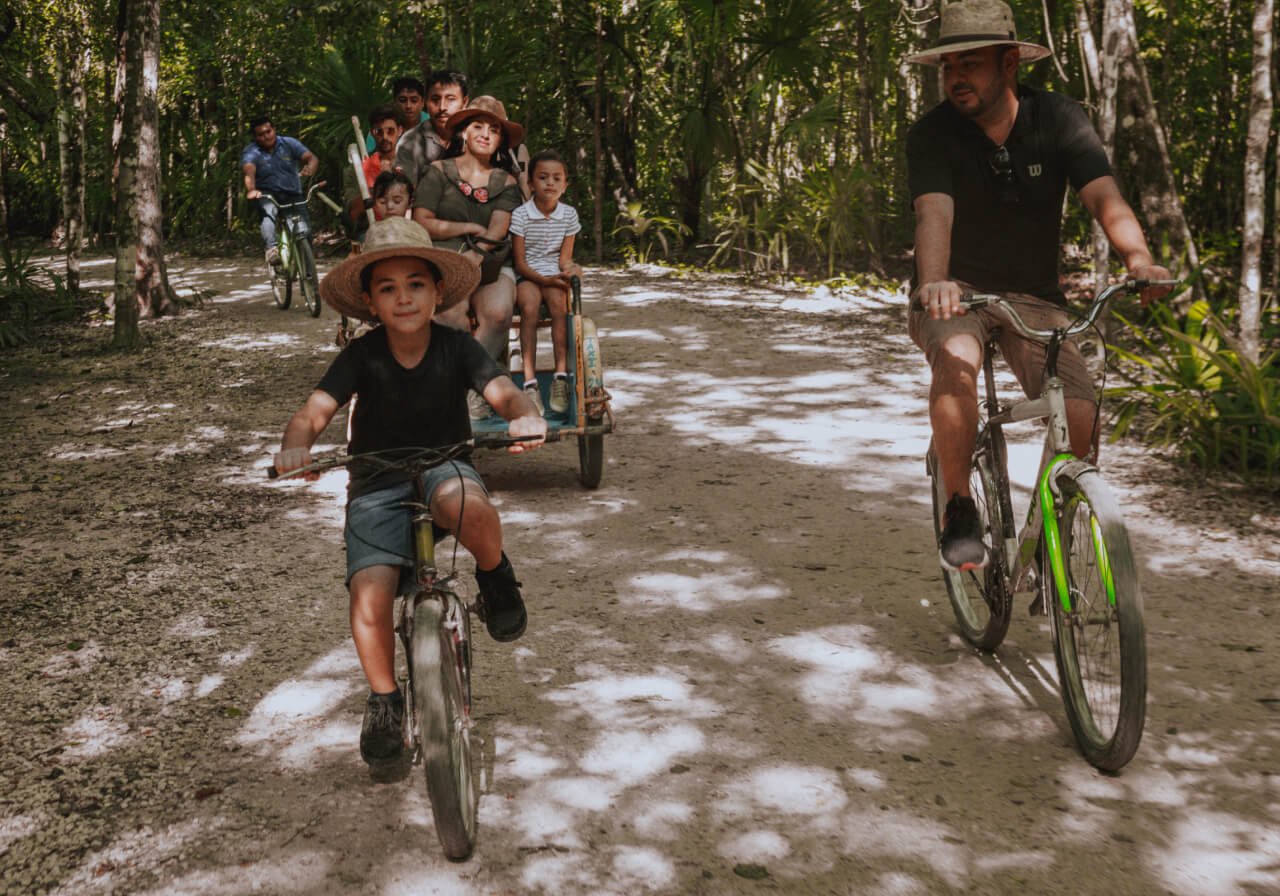 As thanks to its strategic location, Cobá is an excellent starting point to enjoy your summer to the fullest discovering other nearby archaeological sites, such as Tulum, Ek Balam and Chichén Itzá.
2. Delicious gastronomic tours
Give your vacation a different touch by exploring the culinary scene of the Yucatán Peninsula, characterized by bringing together the best of the flavors of the Mayan cuisine. As you taste each delicacy, you will discover that both its flavors and presentations are unique.
Especially if you visit one of the best restaurants in Cobá; Pischán Restaurant. An establishment at the entrance of the village and about 30 minutes from Tulum, well known for offering dishes that transmit the authentic vibe of the Mayan world.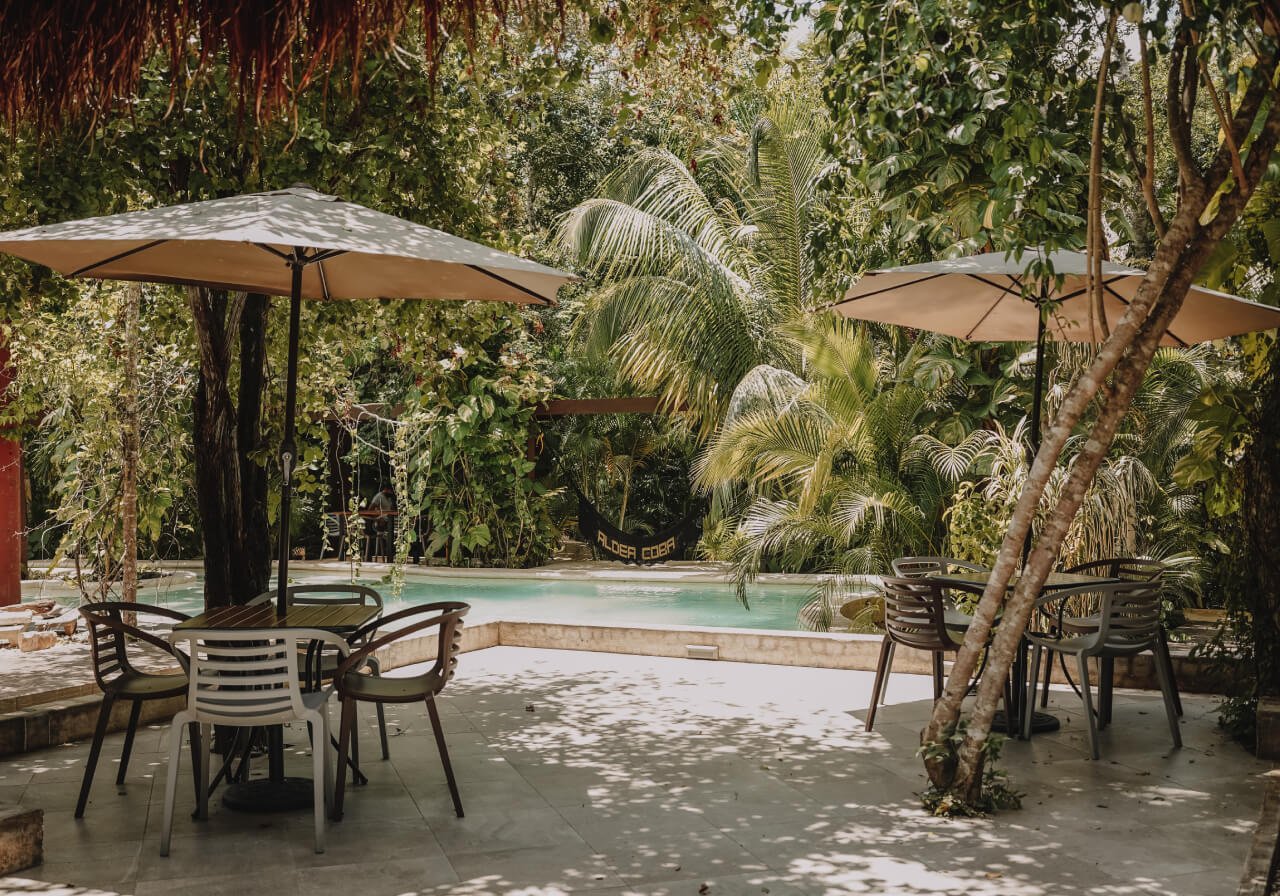 Thanks to its expert chef, originally from Yucatán, Pischán has become a local restaurant that takes traditional cuisine to another level, creating a strong connection between the ancestral and the contemporary.
So it is full of multiple options for different palates, signature dishes and luxury experiences!
One of the main advantages of traveling to Coba in summer, is that besides having great tourist and natural spots such as lagoons and cenotes, it is located an hour away from stunning Caribbean beaches, making it the perfect destination to beat the heat!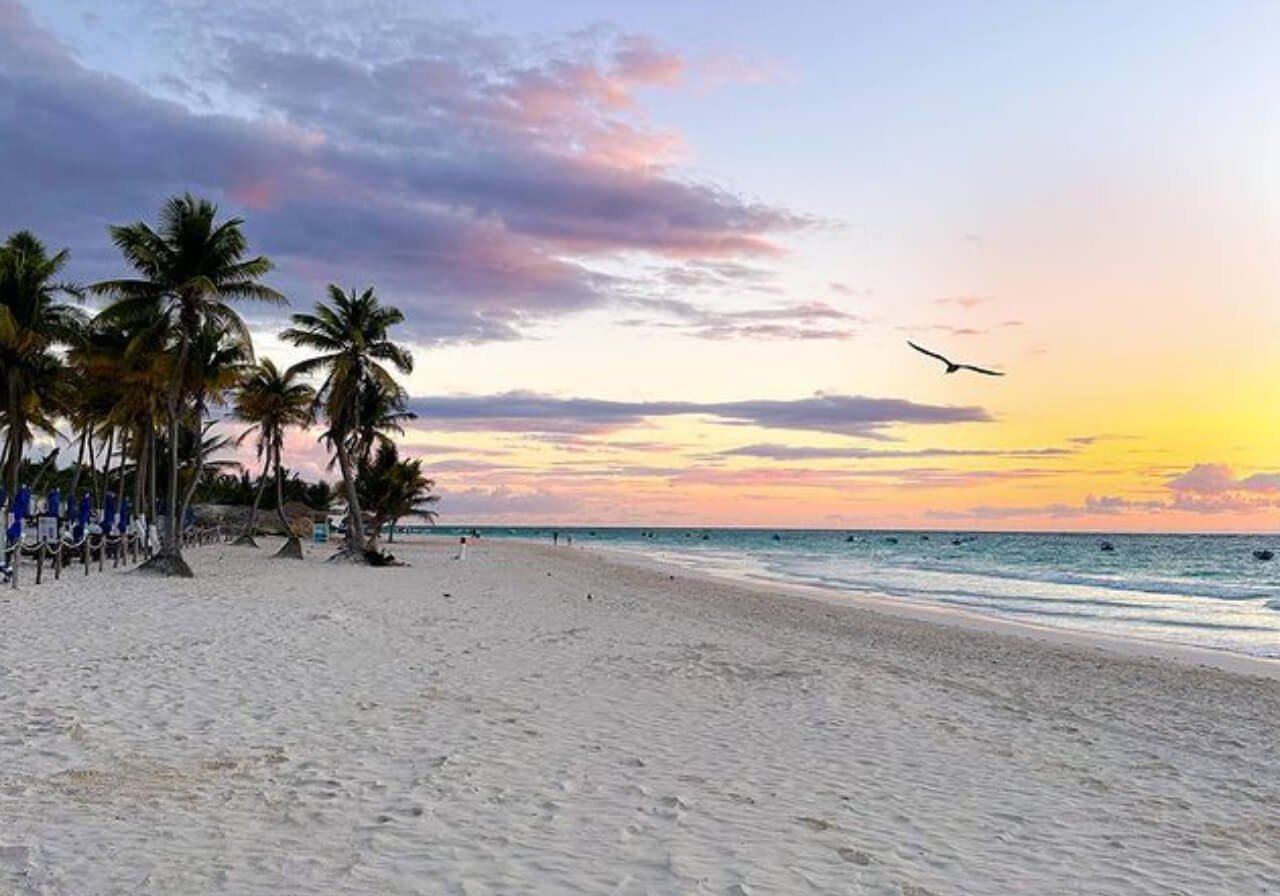 So if after visiting the ruins of Coba you want to have a tropical escape and relax under the palm trees, a great option is to head to the shores of Tulum and walk on its white sandy beaches, dive into the paradisiacal Caribbean Sea and enjoy the warm sun.
To do that, we suggest you visit some of the most popular areas such as Playa Paraiso, Playa Akumal and Playa Pescadores. We are sure that exploring the culture of Coba and relaxing on the nearby beaches will be an unbeatable summer experience.
These impressive underwater pools surrounded by nature are one of the main attractions of the Yucatán Peninsula, so if you visit Coba in summer, you have to explore them. Believe us, this is the ideal season to enjoy them!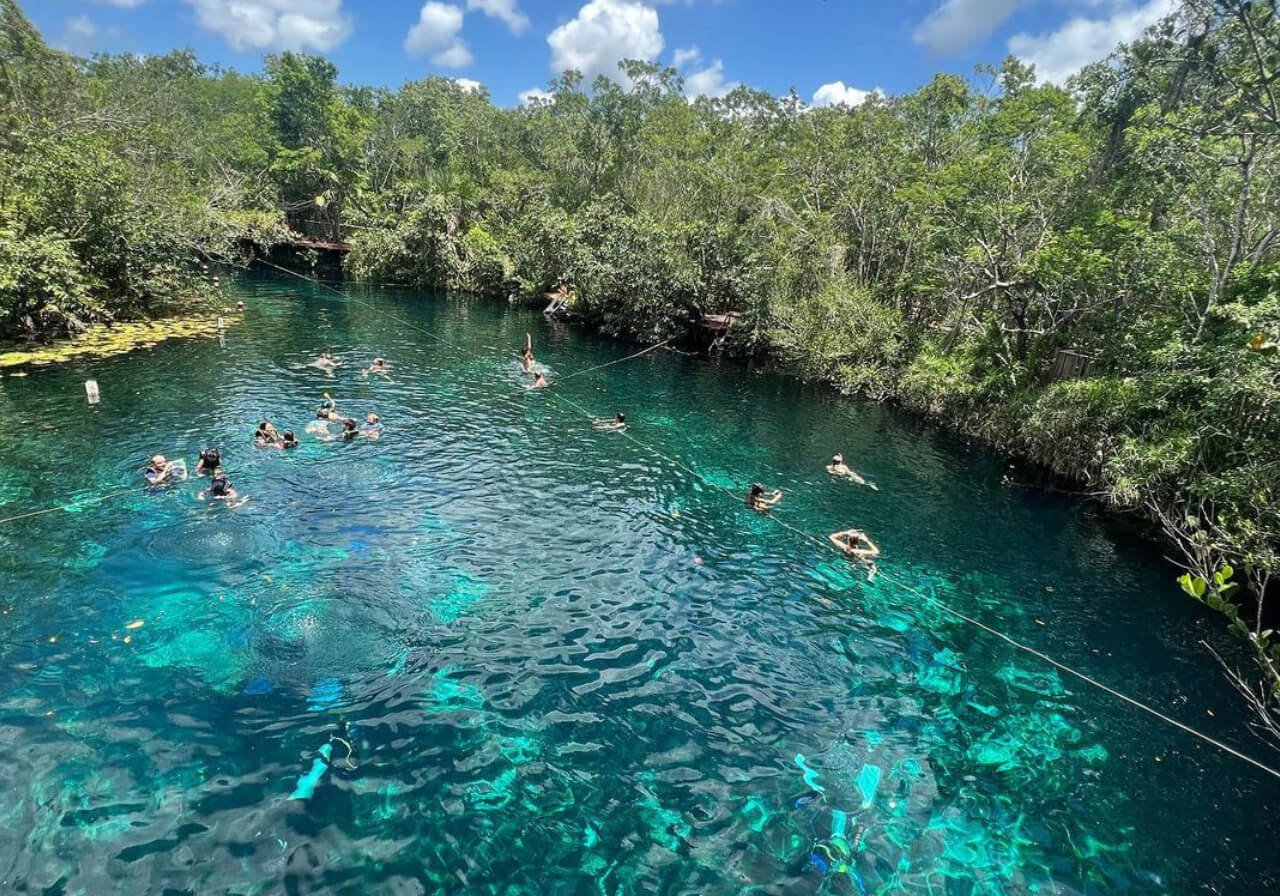 Each with its own charm and magical atmosphere for swimming, diving or snorkeling.
5. Best hotels for summer
An unforgettable vacation requires an unforgettable stay, so the best thing to do if you plan to travel to Tulum and Coba in summer is to stay in one of its charming resorts. Which will not be difficult to find.
Given that Cobá and its surroundings have a wide range of accommodations, they adapt to different styles and budgets. So whether you prefer boutique hotels, eco-lodges or charming villas, this mystical town has it all.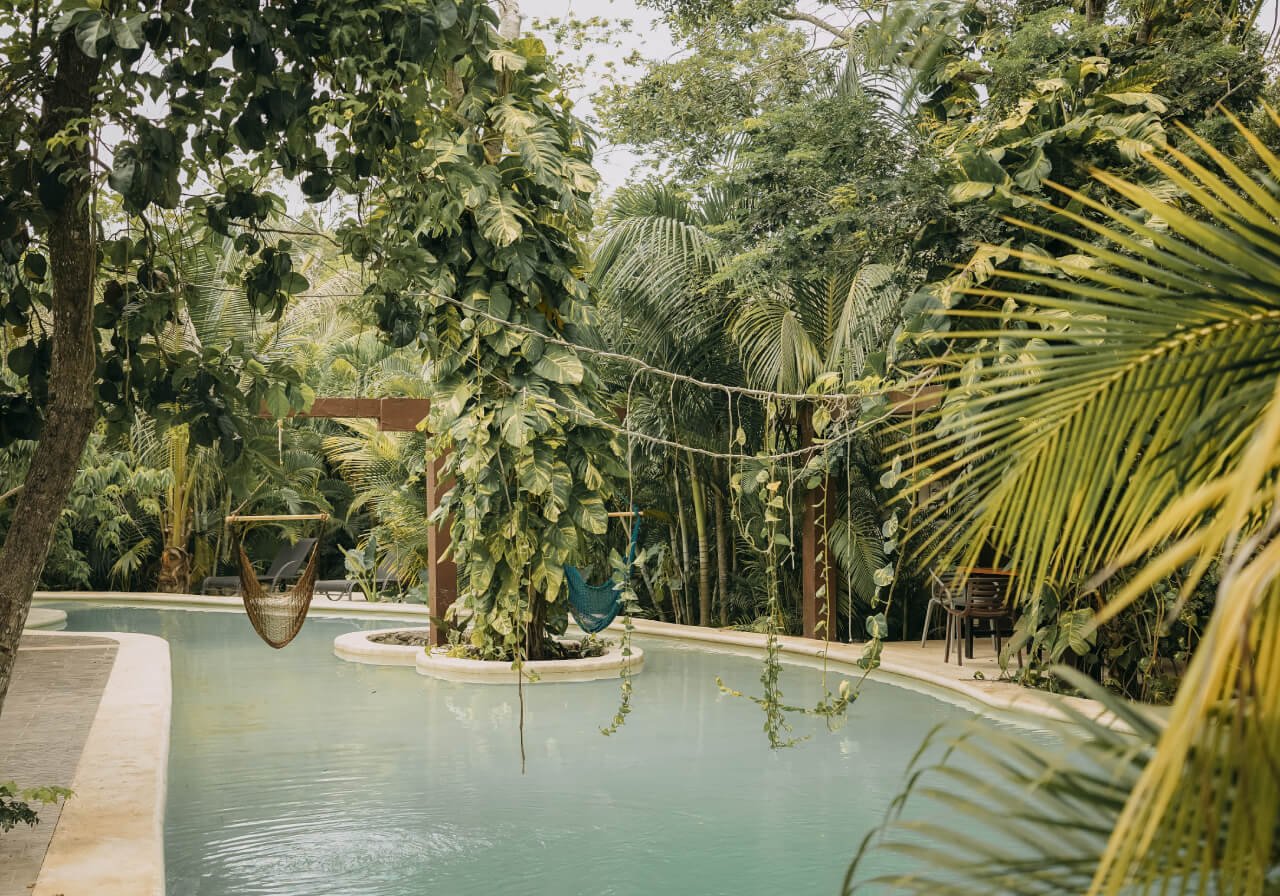 However, if you are looking for a complete experience, the best place to stay is Aldea Coba, Boutique Hotel in the Mayan jungle; where in addition to delight you with its luxurious facilities, charming terraces and private pools, you will have cultural attractions and nature adventures nearby. 
Here you can enhance your experience and enjoy the perfect balance between relaxation, nature and adventure. For more information, please do not hesitate to contact our direct line 998 402 1130, or if you prefer, visit our website.